DJ Sin is a welcomed presence at Jaeger. Whether he's playing alongside one of our residents, dancing in the midst of a packed dance floor or recording another Jaeger Mix edition, he always brings a contagious vibe with him. Growing up in Belgrade, he cut his teeth on the decks in soviet era Serbia (then part of Yoguslavia) with the sounds of breakbeat music informing his early development. Today he regularly plays around Oslo as something of a veteran of the scene, and when he's not playing here, he is bringing DJs like Prins Thomas to the Serbian capital.
For his third appearance on the Jaeger Mix, Sin delivers more of that idiosyncratic sound that has followed him through the years. With an emphatic polyrhythm at its core, Sin journeys to the outer edges of beat music, playing both old curiosities and new exotics. Bold, snappy percussion lays the foundation for Sin's mix, with memorable synth bass-lines and amiable melodic arrangements floating through the mix.
DJ Sin brought a little bit of paradise to our late night courtyard which at the time was being drenched with an unrelentless downpour. Synthesisers playing frosty chords, gated kick drums pounding against undulating bass lines and the odd vocal to acquiesce to the human language, brought a little shelter to the al fresco dance floor, which carries through on the recording and into the present today.
There's a lot more to Sin than the DJ honorific suggests and as he persists to be a fixture in Oslo, we're learning more and more about him as this mix series and the accompanying Q&A progresses.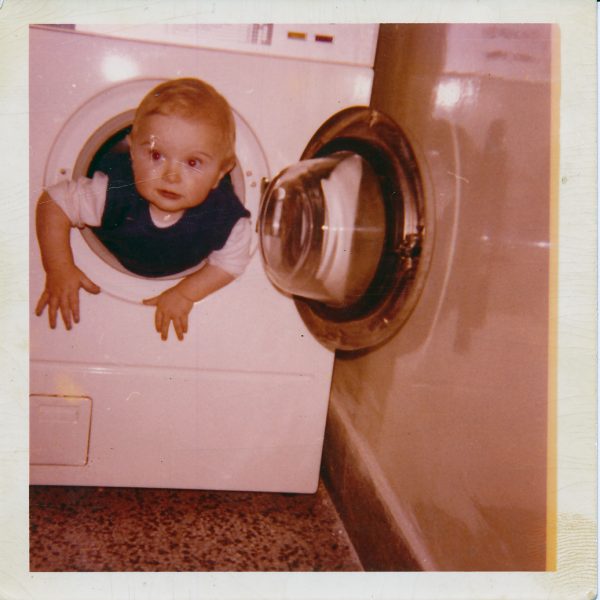 Hello and welcome back to the Jaeger Mix Sin.
Thank you for inviting me again. It's always a pleasure to visit you either on your club nights, playing or recording a mix.
How is it different from the last Jaeger mix you did for us?
It was supposed to be mainly a mix of tunes from my dj/producer friends, but I was late to collect all of the ones I wanted. Still, some of the tunes in the mix are an open invitation for the summer to finally arrive.
This mix was made under the same circumstances as the last one – it's raining all day, and I had a great time, the day before.
I recently caught up with you at Filter Musikk, and you walked out of there with a Mantronix EP under your arm. What do you usually look for in a record to make into a DJ Sin mix?
I love Mantronix ! I grew up in that early rap/hip hop/ break dance era, and still love that vibe.
A "Dj Sin mix" usually reflects some type of emotion or attitude that I consider interesting to communicate to an audience. Records I like are those waking up some sort of happiness and feeling inside of me.
What are you drawn to more today, old records or new records?
Following club music in real time over the decades, often forces you to do a little  'sound surgery' and detecting bass lines, samples, themes and identifying it with something similar from the past. There is plenty of good music out there today. There are a lot of producers who are making interesting music all the time. So, my answer is I love new music, but I cannot separate it completely from the musical evolution.
You're something of veteran and you've been collecting records since the eighties, but was there ever a time when you stopped buying new records?
No. I've never stopped buying new records, except during the war and sanctions. Later, I just reduced the amount of vinyl I used to buy in favour of digital releases.
We've been talking a little bit about the Lithuanian addition to the Venice Biennale when we've met recently. What is your connection to that side of the art world?
Art is my soulfood! Being a mediator in art and culture, organizing exhibitions or at least opening opportunities for artists to perform their arts across the artistic forms and international frontiers, I tried to put the differences into a creative dialog. Something we do in djing, don't we  :)
Recognizing new things and forms that should be presented at the places where they do not exist naturally, is my connection to art. Recently, a post-opera project of a friend of mine in Rotterdam, is something that we will try to present here in Oslo next year. The Venice Biennale confirmed that post-opera is not only an academic discussion, but a form that our time can accept and enjoy.
It seems a world away from your DJ sets, or do you find there is a connection to the more avant garde aspects of music and art and what you do in the booth?
Let's put it this way, I see and feel djing as a creative way of expression. Enjoying art in its different forms is related to personality. Yes, I agree that based on this, my dj sets might be more 'mystical' or meditative, whatever…Some of my friends managed to create a club as something of a music temple where they get together with an audience to create a meditative state of mind, playing slow tempo rarities as a form of clubbing. Pretty exclusive, one might say. This is that fusion of artistic approach and clubbing.
Somehow, I still see the club as a place for entertainment, happiness and freedom based on dancing. Quality music that makes us move and smile. As a former radio dj and author of  music show, I still make occasion/place-specific playlists wHich reflects more of that artistic side.
You are a rare breed; a DJ that doesn't produce music (or at least the kind of music he'll play in a DJ set). Why has the allure of the DJ-producer role never really appealed to you?
Yeah, this is something I was confronted with over the years. I have been coerced into producing music over the years. With so many friends in the music industry, great musicians, successful producers, label managers, I could have probably learned to make something. No doubt I was irritated many times listening to what kind of 'empty' or boring music ends up in the form of releases on vinyl or digitally. On the other hand, the technical aspects of new softwares seems to be too complicated for me.
At some point Isolee came up, defining that kind of sound I was thinking of. Some years later,  our own Prins Thomas, T Terje and others exploded with that form of disco which covered my thoughts of clubbing at that point. So, let the maestros do the thing. I'll enjoy their work and like to promote it in my sets. Fair enough.
Besides DJ what other creative outlets do you enjoy?
Making photos and writing short stories.
And what are you looking forward to in terms of music this summer?
To listen to some of your guest DJs, but mostly I'll be  enjoying the Norwegian summer and playing tennis. Nothing else really. :)