Riding a wave from Berlin to Oslo, Alex Jangle arrived at Jaeger without even unpacking his record bag, bringing some of that Berlin "vibe" to our backyard last Sunday. Channeling some sonic echo from a stripped out bunker in the heart of the German capital, Alex Jangle transposed that spirit from clubland's mecca to open up our Sunday night at Jaeger.
Jangle brings an intense energy to the Jaeger Mix this week with splashing hi hats, staccato keys, bold bass lines and a splattering of diva vocals throughout. Tracks informed by House music as it was in the nineties, bring an unbridled energy to this Jaeger mix, as Jangle coerces his audience on to the floor with large, pummelling beats and churning bass lines.
The Oslo DJ juggernaut and producer is no stranger to Jaeger and on his latest appearance for the jaeger mix series, he shows yet another side of the expansive musical universe that resides in his record bag. This latest mix is a long way from the trippy, broken-beat and ambient selection of tracks he played the last time he was here, finding some evocative thread to summer and indulging a corporeal dimension in his selections.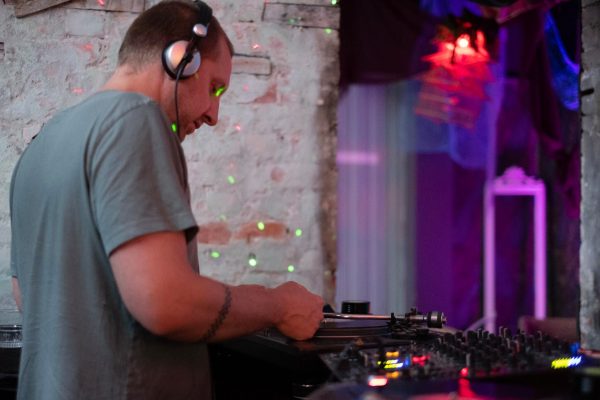 Give us an introduction to your Jæger mix.
I just came back from a gig in Berlin, and wanted to bring some of that "vibe" to Jæger. I didn't have time to reorganize the bag so was just playing the records that was already in it. I had no plan, I just went for it.
What is your earliest memory of a piece of music?
It's really not my own memory, but my parents told me i used to stand in my playpen and point at the stereo shouting "mukke", meaning I wanted to hear some music. I'm guessing I was around 2yrs at the time.
What encouraged you towards a career in music?
The love for the music I guess.
What do you consider your role as DJ should be?
Create a vibe, and play interesting music you never heard before.
How have your musical tastes and sets evolved since you started?
Of course, and I think that's a crucial part of being a dj; always be curious and open minded of new sounds and styles, listening to everything to find inspirations and tracks to add in your sets.
Are there any favourite tracks in this mix?
No, not really. I like them all
What do you hope your Æmix relays to the listener?
Dancing
What's next for you after this mix?
Release our next record on our own label Amenta.