Helene Rickhard has been making synth waves across Oslo over the past two years. After g a break from DJing, she's taken up the reins again, with DJ sets that have set her apart from the rest of a scene. With a penchant for enchanting melodies crafted from ancient electronic circuits and a primal rhythmic instinct, she's garnered a reputation as one of Oslo's more idiosyncratic DJs. 
Eighties synth wave, minimal wave, new world ambient and cosmic disco constitute her DJ sets with her unique flair for the unusual and esoteric underpinning her sets. She's been a regular fixture at Jaeger since returning to the booth, and after some coercing, we finally get her on the Jaeger Mix.
Playing to the context, Rickhard creates a tempered mood, going from some exotic ambience to lethargic rhythms and vintage synthesiser sounds coaxed from drum machines. Often quirky, and completely mesmerising, Rickhard's set skates through an alternative narrative of early electronica, and thrives in the more obscure corners of early synthesiser music. 
It's a mix that translates well into the recorded format where its enigmatic charm really comes to the fore. The Jaeger mix comes a week before Helen Rickhard is set to join us for the Boiler Room weekender, where she'll open up the floor in the afternoon on the Saturday, leading us into the second day of the weekender.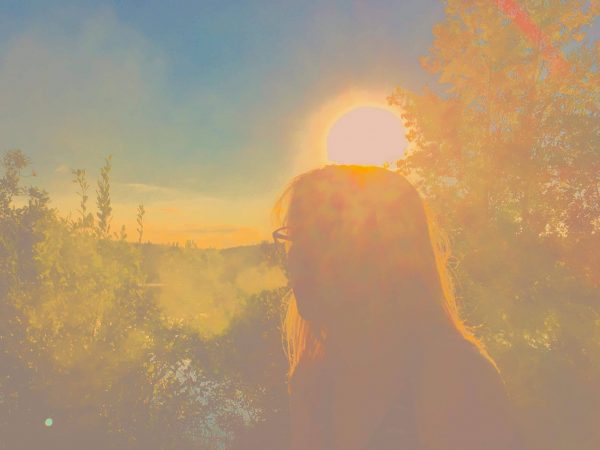 Hello Helene and welcome to the Jaeger mix. What did you prepare for this mix?
Thanks for having me!
It starts with a few ambient tracks before it turns a bit more uptempo and eventually a bit more happy. It's mostly a lot of 7 inches and album tracks in the synth/new wave, italo/disco, electro, library-genre in there, and also two great vinyl rips I got from friends in exchange for other stuff. I'm crazy for melodies so it's a lot of vocals and melodies all over the place.
What were some of the highlights for you?
I would say Mistral- Jamie is one and the video is also very strange 
https://www.youtube.com/watch?v=iAbYY9Ff7OM
It's a very peculiar context, essentially a live mix recorded for a blog. How did you approach this differently from what you usually do in the DJ booth?
I think I approached it a bit as I would when I record a mixtape at home that is intended for listening in different settings and roughly figured the order of the tracks, just to make sure I didn't mess up..!
I know that you like those eighties synth wave and minimal wave sounds. How did you arrive at the sound?
Yes! I love a lot of minimal synth and new wave and post-punk stuff, and my sets and mixtapes would almost always contain something of that. It might because I grew up hearing a lot of these simplistic melancholic synth pop tunes. But its really only a part of what I would play and my tastes stray all over, and one day I want to play only stupid and super cheeky disco, and the other day dark industrial synth and new beat and then some prog, or just 90s balearic stuff depending on the setting, my moods, and the general state of things.
There's some music that you made on Soundcloud from earlier, which was kind of ambient avant garde electronica. How did you go from there to the music you play as a DJ?
Much of the reason for that is really that I overdosed myself on parties and dance music and 80s nostalgia and italo disco and stuff like that for a very long time, and found out that I had to allow more diverse sounds into my ears.
So for a long while I stayed away from dance music, but when I came back to it again I felt a lot more freedom and openness towards it than earlier. And I actually do play ambient and new age music quite often as a DJ too, usually in forest festivals and outdoors. I really think ambient and balearic since the 90s had and should have a natural place beside dance music because it's just good to relax a little also!
What's your earliest memory of listening to a piece of music and realising you had some affinity for the artform?
That would probably have been something classical since my parents are very into that, but I was drawn to electronic sounds very early. My first experience with that was from computer games on C64 and childrens tapes, and the eurovision song contest, and also hearing The Robots by Kraftwerk on the radio made a big impact. I saved up money for a crappy Casio keyboard and spent hours trying to play the melodies from The robots and Axel F theme and other stuff like that .. The first record I got I asked my dad to go and buy me in 84, it was the 7″ single of the awful Digiloo Digiley song with The Herreys.
There was a collaboration with Rune Lindbæk from last year, Kvitsand but what else is happening on the music front for you in  terms of solo work?
I don't have that many specific plans, but Tore Gjedrem from Ost&Kjex asked me to participate on a new compilation on his Snick Snack label in 2020 that i think will be very cool. And I tend to start a lot of tracks and projects all the time, so I plan to maybe try to finish some of those as well.
How has the stuff that you're playing in your sets lately influenced what you're doing in terms of making music?
I suppose it maybe does on a more subconscious level. I think I've become a bit more objective from DJing maybe, but also very critical..!
You're playing our Boiler Room weekender next week. Any thoughts on how that set might go?
Yes, I'm very excited about that and a little nervous, but I hope it will go well!
And what else is waiting on the horizon for Helene Rickhard?
I will keep playing at Taffel at Bortenfor, a very cosy downtempo/balearic night I've done along with Olefonken and Broder Ibrahim from Snorkel Records and Rulefinn every Thursday for a couple of years now.  And in September I'll play at Camp Cosmic in the south of Germany, a cosmic disco festival that gathers a lot of amazing djs.
Tracklist
June 11 White Bird
William Orbit – Silent Signals
Orlando Riva Sound – Zen
WU-LI – Blomstertid
Pond – Auf Ziedenstrasse
Mistral – Jamie
Meo – Cikuana 
Ragnar Grippe – Time and Space
Le Panther Rose – Le Panther Rose
Graham Gouldman – Bionic Boar
Thomas Dolby – The devil is an englishman
Sapho – Train de Paris
Space Pilots – Empty Space Security
Premiere Classe – La fille qui rite
Spliff – Heut' Nahct
Monica Beale – Desert Shore