Kim Young ILL takes us  on an effervescent sojourn through the sounds of House music for his contribution to Jaeger mix. Jacking grooves and deep bouncing bass-lines find the UNTS resident straying very little from the cornerstones of House music, with the odd breakbeat or vocal breaking the monotony of the mix. Jazzy melodies and deep keys keeps the mix grounded in a Sunday afternoon vibe, where it lays the perfect foundation for those first steps onto the dance floor.
Kim Young ILL had been hosting UNTS parties since 2011 in Kristiansand with kindred spirit Rub800, before moving to Oslo recently. In Oslo he's helped establish the latest incarnation of Storgata 26 as a resident DJ. A DJ with a broad palette acquiescing to the dance floor, Kim Young ILL thrives in the origin stories of genres like Disco, House and Techno with a progressive, modern slant on these genres for younger audiences.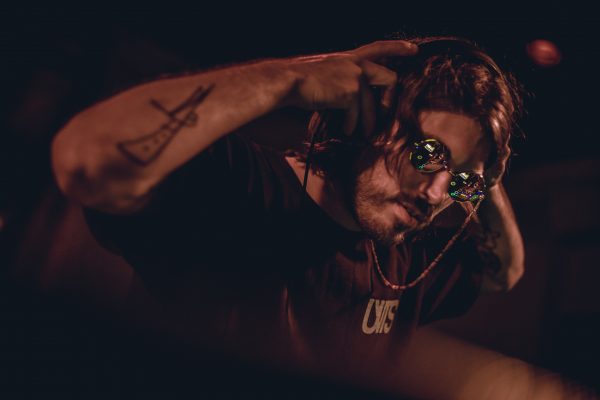 Give us an introduction to your Jaeger mix.
This mix is focused around some of the house tracks I've been really enjoyed playing this summer. Focused on the minimalist, and rhythm focused records that makes me want to move my body.
What is your earliest memory of a piece of music?
Coming from a house full of music, It must be as a kid being at home and my mum always played us the Rolling Stones albums. They were groovy! And I still enjoy them today!
What encouraged you towards a career in music?
Music has always been a huge part of me and I basically find peace in life when I'm around it. I just can't keep my hands off.
What do you consider your role as DJ should be?
I feel my role is to interact both with the music and the people on the floor. Make us all dance and enjoy the party. I love it when you meet a person's eyes and you both smile to eatch other, and share the energy of the moment in the music.
How have your musical tastes and sets evolved since you started?
It has been constantly evolving since early age. Being a DJ it's expanding everyday both in favourite genres, and other landscapes. I guess it's basically been always is evolving as we go through life.
Are there any favourite tracks in this mix?
Not really, they all give me a good energy.
What do you hope your Æmix relays to the listener?
Move their feet!
What's next for you after this mix?
UNTS OFF SØ 2019