Elmar Schubert makes his debut on the Jaeger Mix, as one of his first ports of call after moving to Oslo. The German DJ and artist has had an illustrious career in the echelons of House music where he's carved out a deep sensuous sound forged around elements of House, Disco, Hip Hop and UK acid. Staking out a career in music early for an influential German Punk band, he eventually moved into the sound of House in the late nineties, releasing records for the likes of Coma and U.S.S, while DJing and hosting parties all over Europe.
"I have to be honest – recording mixes doesn't come natural to me," he says, but the mix proves otherwise as he lays down a set that engages with his early evening audience, and lives beyond into this recorded mix. Long, legato stretches between strings, pads and voices, soften deep rhythm sections that favour a downtempo beat. Between organic elements and synthetic textures, Schubert's mix is full of dynamic shifts. There's an R&B quality that often appears as vocals often take central role in the work, building the energy as he progresses through the tracks with a shift in energy at each new track.
Between the jacking beats, the vocals and the deep nature of the tracks, all Schubert's influences are in check in this mix, often playing between contrasting elements to add a vibrancy throughout the mix. We posed the usual questions to Schubert to find out more about his influences, this mix and new music.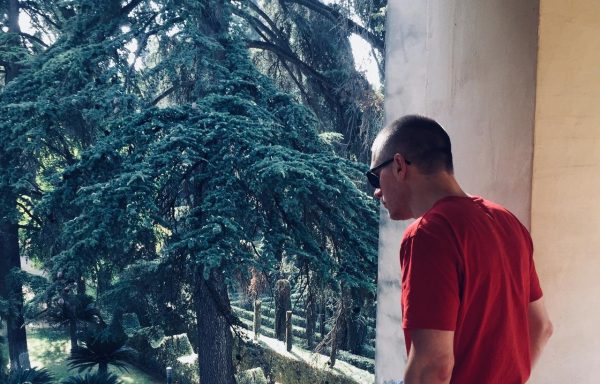 Give us an introduction to your Jæger mix.
I have to be honest – recording mixes doesn't come natural to me as I believe that the true power of a DJ set can only be felt in the moment, on the dancefloor. So I approached this mix just like a normal DJ gig, playing a few favorites that fit the vibe of a Sunday evening in the Jæger backyard.
What is your earliest memory of a piece of music? 
Rocking out to Deep Purple's album In Rock with a badminton racket as a guitar.
What encouraged you towards a career in music?
It was pure luck – I had very supportive parents, I found the right friends to form bands with, I grew up in an area with great clubs at a very exciting time.
What do you consider your role as DJ should be?
I want to play music that makes people happy and I appreciate other DJs that make me happy. That could be someone playing cutting-edge out-there tunes using some elaborate setup or someone playing hits off Spotify – if you play the right tunes in the right moment, I'm sold.
How have your musical tastes and sets evolved since you started?
I've always liked discovering new and old music in different styles and even a death metal song that I wouldn't play in my DJ sets might have a certain energy that influences the way I approach house music.
Are there any favourite tracks in this mix?
Those strings in the Joe Claussell mix of Santessa's Just When I Needed You always leave me speechless. You'll know what I'm talking about when you hear them.
What do you hope your Æmix relays to the listener?
Here's some music I like, I hope you like it too.
What's next for you after this mix?
I've taken a break from making music but I'm getting back into it now so hopefully there'll be new releases some day soon.