Thorgerdur Johanna has been quietly making her mark on the DJ circuit in Oslo after moving here from Reykjavik six years ago. Together with her DJ partner (and husband) A:G, she' established a podcast series, event series and now label through the Blossy franchise, as well as honing her relatively fresh skills as a DJ. Comparatively new to the scene and the music, Thorgerdur Johanna has found a niche in her selections that favour a minimalist sonic aesthetic, a melodic temperament and rhythmically varied approach.
She makes her debut on the Jaeger mix series with scattering 808s, rubbernecking basslines and luxuriant pads taking their time through the progressive mix.  Thorgerdur relies on tracks that bounce between funky basslines and wispy atmospheres that veer little from the distinctive sound she perpetuates on this mix. Elements of Electro, Techno and House conspire around a very specific sonic atmosphere through this mix with Johanne drifting between  without missing a beat.
She is no stranger to Jaeger, whether playing on her own or alongside A:G and have made regular appearances in our booth, often in the good company of Det Gode Selskab. This edition of the Jaeger Mix finds her on a solo jaunt as we get the opportunity to formally introduce Jaeger's audiences through some questions.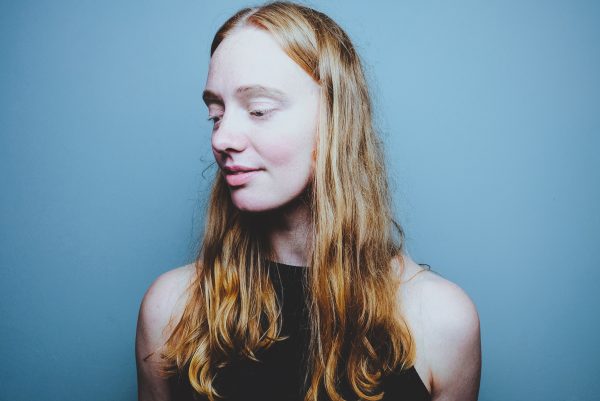 Hello Johanna. Welcome to the Jaeger mix. Can you give us an introduction to this music?
I actually find it quite difficult to give an introduction to this music, as I have a tendency to mix various styles together, be it house, techno, electro, breakbeat, anything with acid or UK garage, or whatever that feels right for the flow. I had just gotten home from a short but very good trip to Iceland, where I played more of a party set, so I was in the mood to play something melodic and melancholic, and maybe show more of the laid back side of the music that I like, because it's not every day you get to play those tracks out in a club. So I guess the music in the mix is a combination of some tracks I felt like playing in that happy mood, ranging from electro to melodic house and some styles in between. I don't really like to categorize the music I play because I find it limiting, so I rather prefer to say that I hope that when listening to it, the listener will experience some melancholic or melodic journey, with proper breaks and happy vibes. I hope this mix will make people feel the beauty of the music in its honest form. 
This is your first appearance on the Jaeger mix,but you're no stranger to Jaeger's booth. How did you approach this mix differently?
This time I wanted to play a set more for listening pleasure that hopefully can provide some happy vibes in contrast to playing more of a party set later in the evening, where I would probably play a bit darker if in the basement, or more upbeat sassy dance music in the backyard. I wanted to play with the records that I feel trigger certain emotions because of their melodies, and mix them with some of the more cooler breaky ones, and other happy ones, with good vibes as the desired result. 
How does this mix reflect your musical preferences as a DJ?
I like to mix styles up and play something that is not necessarily anticipated or predictable, and I feel that it's all about the flow. I also like to be spontaneous and I am a sucker for beautiful and flirty melodies, and I guess that can be reflected to some extent in the mix.
What do you hope your Æmix relays to the listener?
Good and happy vibes and hopefully some soothing effect. 
For those people that might be unfamiliar with your work, can you tell us a little bit more about yourself?
Well, I'm Icelandic but have been living in Oslo the last 6 years, and playing records since 2014/2015. I have a very strong passion for music, especially electronic music, and have been into melodies since I was a little kid. I come from the north of Iceland, a small place called Dalvík, and my family runs a horse rental in the most beautiful valley of Iceland, Svarfaðardalur. This is where I spent a lot of my childhood, and also swimming in the outdoor swimming pool there, because I used to be a swimmer for many years, and also play classical piano. 
When I moved to Reykjavík to go to high school I got to know some friends who were in the music scene, doing more folk/acoustic music, and I used to be a singer/songwriter and organizing concerts before I started to learn how to mix records in 2014. I've basically been very into music since I was like 9 years old singing melodies on my way home from school, but after I started DJing something just felt really right, and I am extremely glad I pursued my longing to learn how to mix when I did. I mainly play vinyl records and feel that I can never have enough records, and I consider myself very lucky to have a husband that I can share this passion with.
I believe you come from a classically trained musical background. How did you find your way into electronic music and Djing?
I started to learn how to mix vinyl records few months after I met my husband in 2014 while he was playing at a DJ gig, but fell originally in love with electronic music through frequent visits to Kaffibarinn in Reykjavik since 2010 or so. I had some friends in Iceland who were also DJs then and this is how I really got into the scene at home and started looking for tracks on youtube all the time and making playlists. I would be the girl in the party putting on some track on youtube and I got really inspired to learn how to DJ after the first Sonar Reykjavik in 2013. Naturally, I started hanging out at Jæger immediately when I moved to Oslo later the same year, and few months later I met Asgeir and he ended up teaching me how to mix vinyl records, which I am forever grateful for. That basically changed my life and I feel like I have found a lost part of myself ever since I started DJing. It's really weird but it felt like I found my "thing", and that is a pretty decent feeling, especially when you are totally obsessed with music and finding new tracks that you like and can't really help yourself or get enough. 
Is it just DJing for now or are you looking into making music too?
It's not just DJing, and I am looking into making music too, yes. Last year me and A:G released our first EP on our own label Blossy, 4 tracks from the two of us, and we will follow-up with some more tracks in the near future. Some music should be released in the course of next year, and I am also sitting down alone in the studio these days when I find the time to learn to produce on my own, in addition to some nice collaborations. The support we got on our first release has meant a lot and encouraged me to take the step to actually get into production on my own, which I am working on step by step. So yes, definitely looking into making music too. 
Can you tell us a bit more about the Blossy concept and what you are up to there?
Blossy is the concept of me and Asgeir (A:G) and we established it to release our own music and collaborations but also to create a platform where we can share podcasts from friends who we have great musical respect for, with others. We also want to bring artists that we really love and respect to Oslo to share their music here, and have so far hosted Z@p and Laurine at The Villa, two artists that have inspired both of us a lot, and we plan to bring more artists in the future. For us it's all about sharing the mutual love for the music and the respect we have for it and just really enjoy the music and spreading good energy. 
What's lying in the future for you and your music that you're eager to share with us?
I have been missing Iceland a lot the last few months and after playing there now two times this year, I hope I will be able to go more often home to play in Iceland and contribute more to the scene there as well, that would mean a lot to me. I am also very excited about my first "tour", playing in Berlin and Darmstadt later this week, which I really look forward to. I want to have some of my own productions to share next year, I am working on having the discipline to sit down in the studio in between the gigs, and plan to do more of that in the near future. In the meantime you might hear some productions from me and A:G in our sets : )