Coming out of the Dugnad records camp, where Bendik Baksaas and Fredrik Høyer conspired on the fringes of Techno and sound art on albums like Til Alt Ute, Patås emerges redefining Techno for an early Sunday evening. Slow, chugging rhythms; synthetic textures, stretched beyond their own malleability; and melodic phrases slurring through the firmament of dense atmospheres congealing on the surface of the tracks marks Patås contribution to the Jaeger mix today.
He calls it schnecko, as he pitches down his records from the natural 45  revolutions per minute to a mere 33, in an artistic statement that follows the DJ throughout his entire stay at the decks fro this week's Jaeger mix. Deep, rolling waves of sub-bass frequencies move languidly across the progression of the mix which barely breaks free of 100 beats per minute for its duration.
Patås taps into the spirit of Daniele Baldelli and Mozart and that infamous Soulwax gabber mix, taking Techno to the cosmic outer edges of its functionality. Each track takes on a new character, accentuating elements that would have been buried under dense layers in their natural form as hoover sounds and metallic atmospheres, sluggishly stab at the extended space between beats, but we'll let Patås explain the rest.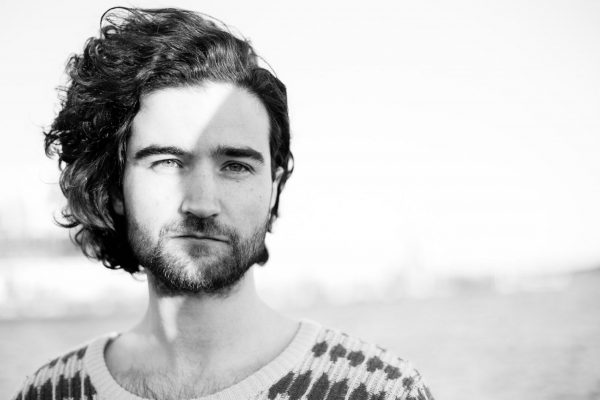 Give us an introduction to your Jæger mix.
Well, it's a shneckno set, or a slow set if you will. It consists mostly of 45 vinyls played at 33 rpm, taking the tempo and frequencies down to what I like to call the golden mean of club music. Down there, in the breaking point between fast hip-hop and slow disco, is where all club genres meet, just like how the swing-sofas in front of Jaeger unites the basement and backyard crowd. The set features 45ers from our own label Dugnad rec, as well as the beloved Hypnus label, and premieres the shneckversion of the new Bratten and Ruskin releases amongst others. Big love to Jaeger and Ivaylo for creating this warm platform!
What is your earliest memory of a piece of music?
It has to be my dads Tom Petty's Greatest Hits CD. Me and my twin sister played that record to death, dancing and lip-syncing all day long.
What encouraged you towards a career in music?
Growing up with two older brothers who both were pursuing a career in music and nailing it in quite different ways was the deciding factor for sure. I remember when I saw the younger one perform live for the first time at a sold-out show @ Betong with his band Gåte. It was one of those really special concerts were the crowd and performers merged as one. Everybody was just totally blissed out afterwards! Having living proof that you can live through your passion so close to you makes it an easy choice.    
What do you consider your role as DJ should be?
To strip myself of all personal needs until the only thing that's left is the pure intention of what I can give back to the human tribe. (Still a ways!)
How have your musical tastes and sets evolved since you started?
Yes, I feel like a dried-up sponge who just got tossed underwater! New styles and flavours is entering the system every single day. Ever since I embarked on the Dugnad journey together with the gang it feels like I'm developing at 10 times the pace than i was doing alone. The strength of the community trumps the struggles of the individual!
Are there any favourite tracks in this mix?
Although you shouldn't really choose between your babies, I would really like to highlight "Sjølvgeografi" from the Til alt Ute release by Fredrik Høyer and Bendik Baksaas that we released on Dugnad earlier this year. The poem is read by the excellent Kjersti Wøien Håland, and it really shows the magic of the shneckno: When I heard the album the first time, this track didn't really stand out to me at all, but when I tried the album in slow it suddenly became my favourite. Its like Kjerstis voice ages one year for every bpm that gets subtracted; she goes from sounding like an innocent teenager to a shamanic hippie-lady whos seen some shit. I think the prophetic character her voice gets deepens the poem further.
What do you hope your Æmix relays to the listener?
A new experience!
What's next for you after this mix?
Doing a mix for RadiOrakel next week, playing the show "SJÆL" together with Dugnad brother Fredrik Høyer in Moss on the 21st of sep, and doing live sets monthly with Dugnad father Kjetil Jerve in different venues around Oslo. 
Although I suspect the highlight of the fall is gonna be the release party of my debut 12″, Tylle EP,  1st of November in the sweatshop at The Villa. Come through, loved ones <3 <3