Fredfades' record collection is a rarefied and esoteric glossary of music that spans the breadth of music history. He ventures the margins of popular examples of Soul, Funk, Disco, House, Hip-Hop and so much more in a collection that proffers an alternative history of DJ music. From obscure Soul B-Sides to the music he produces, Fredfades will venture far beyond the obvious examples of a genre in an effort to soundtrack a night that will satisfy both the dance floor and the inquisitive heads.
The Mutual Intentions affiliate makes his second appearance on the Jaeger mix, sharing more of that impressive collection with us in a mix that showcases some of his most recent finds. Using the Jaeger mix as a platform to test out some of these latest pieces, Fredfades channels his efforts into a predominantly electronic palette with the classic sounds of 90's House music underpinning this mix. Tracks with a soulful dimension, channelling elements of Soul and Jazz through synthesisers and drum machines add a balearic flair to the perfunctory House format.
Elastic Juno bass lines and streamlined 90's wavetable synthesisers bounce and glide through records that contain some very unique examples of  this style of music. Often these are records whose sounds have somehow outlasted some of the more prominent examples of their time, and it's thanks to DJs like Fredfades that this music still finds a voice in contemporary society. Fredfades frames them in a contemporary landscape and although the odd dusty pop and crackle might give away the age of these records, they function as good, if not better than any modern example on the dance floor.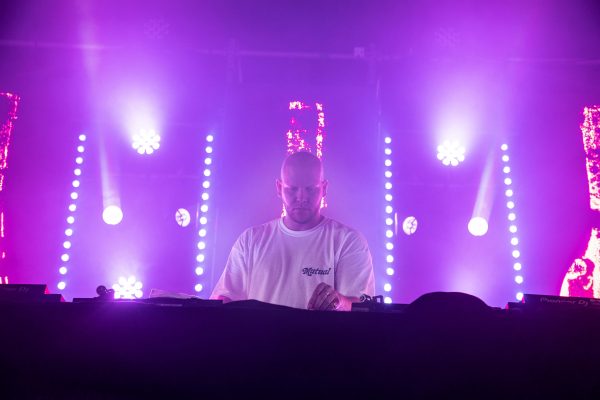 Tell us about this mix Fred.
Just like my previous Jaeger Mix, this one also contains a lot of club records I've been picking up the previous year, but really haven't brought to any of my DJ sets, or listened a lot to yet. It's basically just good songs I've bought because I liked them, but never really learnt them, really never listened enough to them to remember the arrangements, when to mix in the next song and such. This happens to me a lot because of the fact that I buy a little too many records most of the time, so there's always a few treasures that will be forgotten or stuck on the shelves without ever getting played in a club. 
You mentioned that there are some records that you've never heard in a club setting until now. Why have you decided to bring them along on this occasion?
I think it's a good time to try and play around with new records, mainly because the Jaeger Mix recording is kind of early (21:00 – 22:00). 
Were there any of these that made for some unexpected surprises in the context?
Well, pretty much any one of them, as I have no clue when to mix in the next song. Haha. 
You're constantly buying new pieces, and some rare old pieces. Do you ever think there will be a time when you can eventually stop, and what keeps drawing you to records?
Not in the near future. I keep on learning more about different types of music all the time. This year I've been buying a lot of reggae records, which really never was my thing. I've been into dub for a while, but really not reggae stuff previously, if it wasn't heavily infused by disco. 
You picked up  some of these records in Helsinki, recently. With so much record shopping happening online, especially through Discogs, how do you still find gems in a record store?
It's just about taking time off and trying to explore shit you don't know. On Discogs you can log on at any given time and blow your whole bank account on there, just by shopping available stuff off your want list. It gets expensive, with shipping costs and all that, and next spring there will be taxes for every single package, no matter how cheap you mark the content of the packages, so it's just gonna get more expensive. I think it's important that people support the real record shops, as that's a really good place to learn about new music, and you also save a lot of money on shopping there. The music I collect isn't always the easiest to find in Oslo, but I buy collections from time to time and find a lot of good stuff that way. But most of the good stuff I find, and the pieces I love the most are the ones I find while travelling around the world. 
What were some of the most exciting finds there?
On this trip it was definitely two records that stand out. One is "New Music Orchestra – Our Latin Friends", an amazing semi-big-band-ish groovy and soulful jazz masterpiece containing big players such as Eero Koivistoinen and Heikki Sarmanto. You can't really hear it online but if you read this, hop on Discogs and grab a copy, it's a little expensive, but you won't regret it: https://www.discogs.com/New-Music-Orchestra-Our-Latin-Friends/release/762563 . The other one that I also consider a big score is Charlie Mariano's "Reflections" which was originally released in Finland via RCA in 1974, before getting reissued on Catalyst (US) in 1977. I've been trying to find an original copy ever since I copped the 2001 reissue when I was around 17 years old and first got into fusion jazz. It was recorded in Finland the same year as it was released, and captures Charlie Mariano at his very best, alongside local heroes such as Eero Koivistoinen, Pekka Sarmanto, Sabu Martinez & Jukka Tolonen.The record also contains a wonderful cover of Coltrane's "Naima". https://www.discogs.com/Charlie-Mariano-Reflections/release/1930061 
You must have every significant Soul and Disco 7" today, but when you're looking for electronic music like in this mix, what are usually drawn to? 
I have no idea. For me it's just about the groove. Bass, chords & drums. But a few older and more experienced DJs I know from the house scene have been commenting on my style of DJing and they've been using weird and unclear terms as "gangster" and "Chicago style" when talking about the way I mix. I have no idea what it means, as I unfortunately haven't experienced many Chicago DJs playing live. 
And what do you hope the listener gets out of it when s/he listens to it through the recording?
To be honest I kind of did this mix for myself, just so I can get into those cuts and start playing them more really. But I hope it brings more curiosity around the late eighties and early nineties techno and house records, as I personally feel like that era is kind of underrepresented in the electronic scene at the moment.  
What else is happening in the world of Fredfades and Mutual Intentions that we should know about?
There's a bunch of stuff coming out this winter & spring. A few things I'm not allowed to mention yet, plus some things I can reveal right here:
VA – Mutual Friends (beat compilation, compiled by Stian Nicolaysen)
Stimulator Jones – La Mano (jazz album) 
Fredfades & Jawn Rice – Jacuzzi Boyz Remixes (finished)
Fredfades & Jawn Rice – Untitled New Project (finished)
Tøyen Holding II (95% finished)