It's hard to believe this  Karolinski's first Jaeger mix appearance, she's almost part of the furniture at Jaeger at this point. The artist and DJ has been playing at Jaeger regularly since moving to Oslo from Bergen and has quickly garnered a reputation for her music, her sets and the electric energy she brings through all these avenues. After releasing her debut LP in 2017 via her own FJORDFJELLOGDALER label, Karolinski quickly staked her claim on the Norwegian DJ circuit.
Besides appearing regularly at Jaeger, both as a DJ and a live artist, Karolinski has also appeared on Boiler Room; she's been inaugurated into Det Gode Selskab collective; and she's started exporting her sound beyond Norway's borders as a touring artist. Her live sets are dubby, tech arrangements that can go from laying the groundwork for the night ahead to peak time on the dance floor, but on this occasion her preference is the booth for the Jaeger Mix series.
Opening for her and Ra-Shidi's night ahead, Karolinski channels those moody, dubby sounds she evokes from her own machines into her selections for this set. With what I imagine is a fair few original productions in the mix, Karolinski coaxes a mystical atmosphere from repetitive motives and wispy textures on this edition of the Jaeger mix.
You can read an interview with the artist here.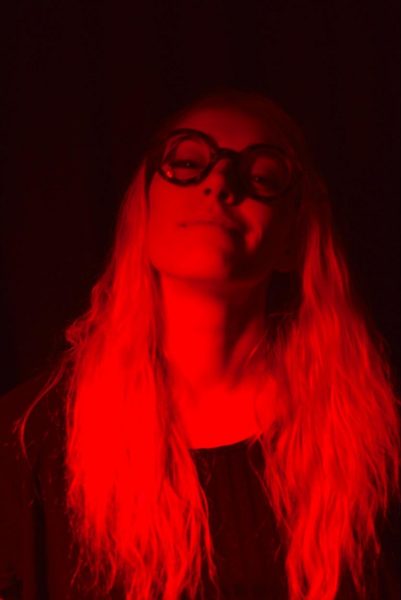 Give us an introduction to your Jæger mix.
Hello!
This is an hyperactive mix showing of some of my all time favourite songs blended in with some new—sh gold.
dub, loft, house, breaks, techno. Everything in one hour. Haha. Finishing with a song that I just got back from mastering
this Friday! From 119 bpm 131!!!! djeez..
What is your earliest memory of a piece of music?
Absolute Music 16. Released in 1995.
Babylon Zoo – Spaceman
Robert Miles – Children
AMAZED
and in general traumatised by my dad's accordian.
What encouraged you towards a career in music?
I've been working with skydiving and interpreting for many years now, and I got really sick of it all and decided to go for another childhood dream;  in which was to release an album through my own label. I didn't really decide to go for a career in music, it's was more that I wanted to sit down with something I've been wanting to spend more time with, and that made sense to spend time with.
What do you consider your role as DJ should be?
I dont know. I'm a spanner. I love to span. Diversity is key and so on!
How have your musical tastes and sets evolved since you started?
Well.. I started playing the fiddle very early, but I have two older siblings that had a very different taste… At home we had a mix between; Sepultura, Spice Girls, Pink Floyd, Carly Simon and Mayhem.
…
As a DJ I started playing vinyl drum and bass while living in London when I was 19, but it evolved quickly into techno and production when I moved back to Bergen. Influenced one can say, but it has helped me to figure out where I am as a producer.
Now I live in Oslo and I have started to make more house and disco. It makes sense! I really enjoy it, because I love to evolve in everything that I do. And it is also very nice to be back DJ'ing! It is so much fun. I hope to soon switch to 100% vinyl.. Just have to release all my own stuff on vinyl too. It will come!
Are there any favourite tracks in this mix?
All!!!
What do you hope your Æmix relays to the listener?
I really hope they enjoy the amazing track selection.
Mixing is so-so. Well, well!
What's next for you after this mix? 
I'm preparing a live set for Ost & Kjex and Mungolian Jetset Christmas concert at Parkteateret 6th December!
Gonna be legendary.