This month Christian Engh released his lastest solo effort on the Full Pupp label. After a couple of  splits and collaborations for Prins Thomas' various labels, Engh found a new form on "Balkon," which curtailed the more aggressive Techno adventures of "Snurrbass", getting back to cosmic Disco of "Kyllingsmak" on a record that Thomas remixed twice (that's how much he liked it).
Balkon's wavey synths, hypnotic melodies and galloping melodies are immediately imprinted on the listner, and in his latest appearance for the Jaeger mix, Engh finds some continuity between his release and his selections. While on his last Jaeger Mix appearance, Engh offered a "dark, dirty and hypnotic techno" set, on this occasion he's opted to go a different route.
Digging through the past, through the first decade of House music, Christian Engh dusts the cobwebs off a few forgotten gems for an energetic session in our living room booth. 90's wavetable synthesisers and that distinctive rough sound that only an sp1200 could bring to a record, dominate this mix. Disco samples, elongated keys, heavy kicks and jazzy chords, soften the edges of tracks that avoid their perfunctory designs.
It's just another year and another Jaeger Mix for the big man and another opportunity to catch up with the artist and DJ…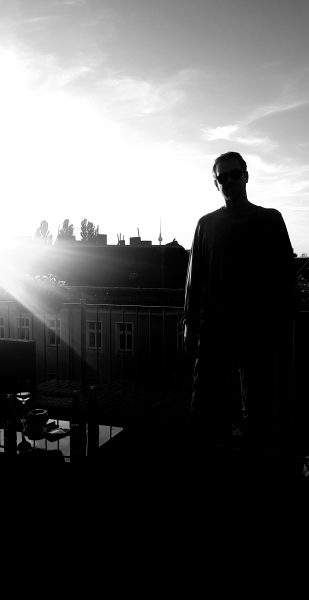 Hello Christian and welcome to the Æmix. Give us an introduction to this mix?
Hello Æmix, another year another Jaeger Mix!
"Dark, dirty and hypnotic techno" is how you described your set the last time you played the Jaeger Mix. How is this one different?
This one has a raw house vibe to it.
Compared to what you usually play, what would say is the essential Christian Engh element that you bring across in this mix?
Heavy basslines and shuffled beats?
You're no stranger to making music, having played in bands in the past. How did you get into electronic music from there?
I switched walkmans with a friend on a class trip in 7th grade and it had Prodigy – Experience on it :-o
What did those bands sound like?
Minimalist and primitive.
You made your solo debut this month for Prins Thomas' Full Pupp imprint. How did you arrive at that label and what went into the making of Balkong?
I sent it to Thomas along with a bunch of other sketches, and he figured it would be suitable for a Full Pupp release. Super happy about that!
It's a little more Disco/House compared to the Techno of Snurrbass. Was there any predetermined intention with the direction this track eventually took?
Not really. The melody fell into my head while at ze club a couple of years ago and since it stuck I eventually decided to do something with it. The beat was something I had lying around from earlier and kind of fit. 
You have been dabbling in Techno as an artist and a DJ just before this release. How do you decide what kind of music you'll play and make and what usually influences your decision?
I start with a basic rhythmic or melodic idea and any stylistic choices sort of become evident during the process of elaborating upon the basic idea. As for DJ sets it's depends on the occasion.
And from Balkon, which direction do you see your music going to next?
I don't really plan any direction like that, but I've been working on some more techno-y tracks lately which hopefully will be released eventually.
Anything else you want to add Mr. Engh?  
Thanks for having me on again, it was a fun evening!