Bleeping percussive arrangements and chirping formants, echo against a backdrop of stark minimalist House and Techno arrangements as Normann makes his debut at Jaeger. The DJ has been playing around Oslo regularly in recent times at the likes of Villa as one of a new guard bearing the torch from DJs like Nils Noa.
A DJ avoiding the ubiquitous producer title, Normann is defining his sound from the booth with sets like this for the latest edition of the Jaeger Mix. With foundations built on the minimal traditions, Normann bounces between elements of Deep House and Tech House, focusing on cold atmospheric mood building through the set.
Leif Müller and Archie Hamilton feature in the mix alongside new music from Frantzvaag and with foundations built on the groove up, an "energetic" temperament prevails, encouraging a reluctant dance floor to form in the early part of  a Sunday evening.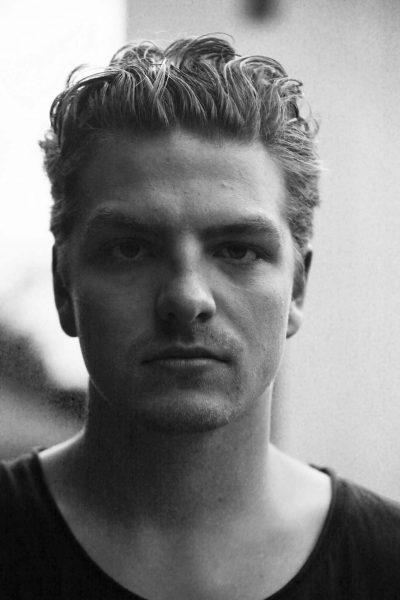 Give us an introduction to your Jæger mix?
Since I like variety, my sets should not be characterised by one particular style. My objective for this "Jaeger mix" was to construct a mix that consisted of tracks I currently play a lot, with tracks I have traditionally listened to and tracks made by people I respect. I have, for instance, played a lot of songs lately that resemble the style of Archie Hamilton — I love his clean approach and the predictability of his music. 
In my opinion, everything does not have to be so experimental or complicated. Sometimes predictability in music is good. Especially for those enjoying themselves on the dance floor. I also endeavoured to include music from artists like Leif Müller, as his music tends to create an interesting setting. 
Lastly, my good friend "Frantzvaag" released a killer EP on Full Pupp last year, so I ended up playing some of that as well. As you can hear, there are a lot of different styles and emotions in this mix, but if there has to be a common denominator, I would say they are all pretty energetic. 
What is your earliest memory of a piece of music?
The earliest memory I have in relation to music must be (like many others at my age) Daft Punk's album: 'Discovery'. It came out when I was 6 years old and I remember we used to play the CD in my family's car. I literally played it until it broke. 
What encouraged you towards a career in music?
When I was 15 or 16, some friends and I went to a cool festival in the south of Norway called "Hove". By accident we ended up at this weird little scene in the middle of the woods that was named "Flekken". I remember the music had a huge impact on me — It was so liberating and groovy. If I remember correctly, Daniel Gude, Finnebassen and Soul Clap played that stage. I think that stage had a lot of impact on my decision to start with music production and DJ-ing. 
What do you consider your role as DJ should be?
Of course the obvious: tell a story and get people to dance. However, I try to experiment with various styles when I play. Sometimes I start my sets downtempo, move on to more steady and energetic grooves and, at last, end up playing hard hitting techno. DJs should not be scared of having contrasts in their sets. Some DJs play rather identical every time they perform and, after a bit, that can become boring. I also try to be a part of the party as much as I can, and dancing along with the crowd. The worst thing I know is when a DJ is standing completely still and looks down on their decks for 4 hours straight. Body language is important… Smiiiile for god's sake:)
How have your musical tastes and sets evolved since you started?
Hopefully, I have improved my storytelling. Even though my style has not changed that much, I am way more critical now than what I used to be. I used to be way more scared of messing up- or switching the mood.
Are there any favourite tracks in this mix?
Maybe «Informer» by Archie Hamilton. It is a pretty straight forward track but it always gets me going. There is something with how the off beat hi-hat comes in and how easy it is for people to catch the vibe of the song. I Love it!
What do you hope your Æmix relays to the listener?
I hope that the mix catches the attention of a multitude of people and that it is something that they can listen to any time, any where. A mix that makes you go to the club on a Saturday night, even though you planned on staying home.
What's next for you after this mix?
Hopefully a lot of gigs and more fun! Maybe even release a track for the clubs? I can't conclude on whether that'll be this year or in 2 years. However, I am not so stressed about that part. When it happens, it happens.