BLCK affiliate and Deep-Tech aficionado Julie Reistad makes her debut on the Jaeger Mix with a selection of tracks that traverse the emotive depths between Techno and House music. Frosty atmospheres and piercing melodic highs contrast chasmic excavations in the lower frequencies where the bass a kick drum reside. 
Stephan Bodzin and the Life and Death label create touchstones that instill a particular mood throughout this mix. Thriving in minimalism and a vacuous ether, Reistad favours wispy layers punctuated by immense grooves. Progression is key in her selections with tracks floating toward an unknown destination, with Reistad's selections following the peaks and troughs of her own narrative. Her set follows the contours of an early evening at Jaeger laying the foundation for the rest of the night ahead. 
Julie Reistad is a prominent figure on the Oslo DJ cricut and as a producer.  She plays every week around Oslo making regular appearances at places like Villa and Storgata 26, hosting events like Desperate Housevibes. She's also a regular guest at Jaeger's Mandagsklubben.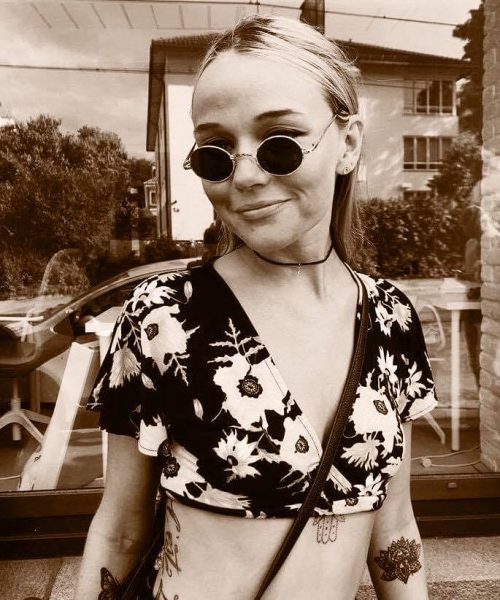 Give us an introduction to your Jæger mix.
This mix represents me well and precise as a DJ.
What is your earliest memory of a piece of music?
I don't remember one specific piece of music, but classical music is the first genre I was introduced to. My father is a classical musician and has inspired me a lot through my life and my career.
What encouraged you towards a career in music?
My background as a classical musician. I started to play cello when I was 6 years old, later on I started to play the piano and in 2013 I studied music production and sound engineering for some years and after the studies I came home to Oslo and started to DJ alongside writing music.
What do you consider your role as DJ should be?
The most important role as a DJ is to feel and control the energy of the audience. I feel I can communicate with everyone in the room behind the decks. I also think it's important to introduce new people to this scene and type of music, so they can feel and experience how magic music can be at different scenes and levels. 
How have your musical tastes and sets evolved since you started?
When I first started DJing 6 years ago, I played in a very different scene. At that time I had a residency at Justisen and at some other clubs in Bergen. My love for house and underground music has always been there, but at that time I played mostly pop and mainstream club music. I'm very thankful for that experience because then I learned how to mix without BPM or key as a tool. It also opened my mind to any music in the club scene.
Are there any favourite tracks in this mix?
My favourite track in this mix is actually my first track. It's a Norwegian production and its' from one of Mhost Likelys alias Horse Love. The track is called Housework – Dub Mix
It's out on every platform today.
What do you hope your Æmix relays to the listener?
I hope it will give them a feeling of me as an artist and dj, and that it will make them feel as good as I feel when I'm either listening or playing this kind music.
What's next for you after this mix?
My event at Storgata 26 DESPERATE HOUSEVIBES. It's the 5th event, always packed and mad dope. :D