Linda Jenssen has made the move back to Oslo. After staking her claim on the Australian DJ circuit for the past 14 years, the Norwegian selector has brought her deep, soulful and melodic sounds back to the colder climes of Oslo and Norway's dance floors. She's started to become a regular fixture on line-ups again, often playing alongside her musical soulmate, Vinny Villbass as ellevill, around Oslo and beyond to places like Reykjavik. 
She makes her second appearance on the Jaeger mix, and the first since moving back, with a mix that continues to pursue those deep, electronic sounds which have become her calling card. Expressive pads ripple in the wake of deep bass lines and sparkling percussion in a mix that ventures through the extended cosmos of electronic club music.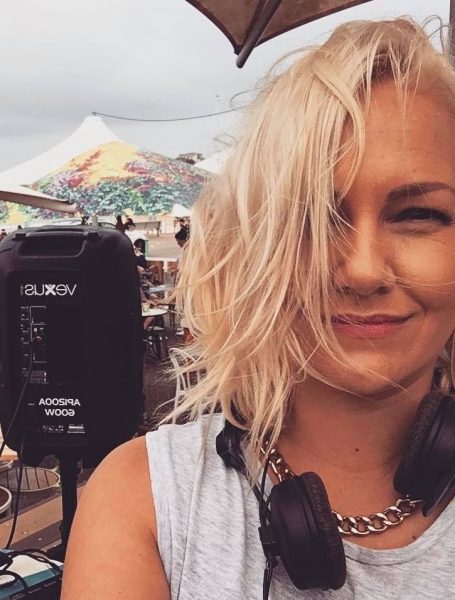 Hello Linda and Welcome back to the Jaeger Mix. What have you prepared this time around?
Thanks so much for having me back! As a big fan of the good old deep house, there will be that plus also some house tunes leaning more towards 'left of centre' and melodic techno.
Any particular musical highlights in this mix?
A track that has been a personal favorite of mine over the past decade is Jimpter's remix of Mark Romboy's track 'Elif'! Also a big fan of the atmospheric sounds of Trinidadian Deep and recently discovered the driving track 'Frantic' by Nick Holder (Boris Dlugosch Edit).
Are you still leaning to the warm, soulful and melodic sounds and where are you finding those sounds at the moment?
Yes I believe so. It all depends where I am DJing though. I do a lot of lounge and restaurant gigs with a selection of funk, disco and house music. 
It appears that you've made the move back to Norway. What brought you back here and what influence has it had on your DJ sets?
I decided to move back to Norway during the summer of 2018. After 14 years in Australia I started to miss home and it became harder and harder to leave Norway each summer I spent here. Oslo's scene has changed a lot over the last decade and although it is a relatively small city, it caught my interest with a lot of fresh additions of restaurants, venues and lifestyle in general. Also being so close to the rest of Europe was a factor in my decision to stay in Norway. I am not sure in which way it has influenced my DJ sets but I do love the Norwegian electronica and I play more of that now I guess. While living in Australia I was very proud to tell people I am from Norway as Norwegian artists and music are very much respected there. 
You would've been in Sydney at a time when they were clamping down on nightlife there. What was that experience like and did it influence your decision to move back at all?
Yes, tragically the so-called lockout laws that were introduced around 2013 ruined a lot of Sydney's pulsing nightlife. It had enormous ripple effects not only for DJs and clubs and live venues, but for whole city suburbs, hospitality workers and it's businesses like food outlets etc . One example is the world renowned suburb of Kings Cross which was open 24/7 with entertainment of all kinds when I moved there in 2005. It is now dead. It definitely made an impact on my decision to move home also.
What brought you to Sydney in the first place and how did you see the scene change there during your time in the city?
I moved to Sydney to study but jumped off in the first year to become a DJ full time. Never looked back:) Music wise in the 14 years I lived there it went from a peak of electro house in most clubs for a few years, to see more house, deep/tech house and techno later, and then there was a rise of disco and nu disco from around 2011 onwards. Though the house and techno scene has been rather big throughout.
You've played with Vinny Villbass as ellevill at Jaeger in November. For now, it seemed like a one-off thing. How did it go, and will you be doing it again?
Yeah we have done a handful of gigs together as ElleVill both in Oslo, Trondheim and Reykjavik. We have fun doing it though it but it will be on a more sporadic basis as we are both pretty busy with our individual gigs. 
What influence do you have over each other when it comes to the booth?
We pretty much love the same tunes and have a similar approach to the music. We argue a lot over who found a track first and who is allowed to play it. We can also challenge each other mixing-wise. Hahah!
What else is going on in your world that we should know about?
Apart from my regular gigs I am planning to relaunch my club night 'Midnight Movement'. Stay tuned!