Cecilie Strømsheim makes her Jaeger Mix debut with "deep disco mix" inspired by the 1980's. Cecilie Strømsheim puts together a mix that traverses elements of disco, new beat and synth wave, bubbling with sequenced synths, running between kick-snare arrangements that set a tempered tone for the dance floor. The DJ has been setting a singular tone on the dance floor ever since moving here and recently has adapted her sound to the darker and deeper sounds on the DJ music spectrum. On this occasion Strømsheim, moves from these deep and darker corners of the dance floor to the bright hues of disco and synth wave for a mix pre-empts the first rays of the spring season and the sounds of our summer.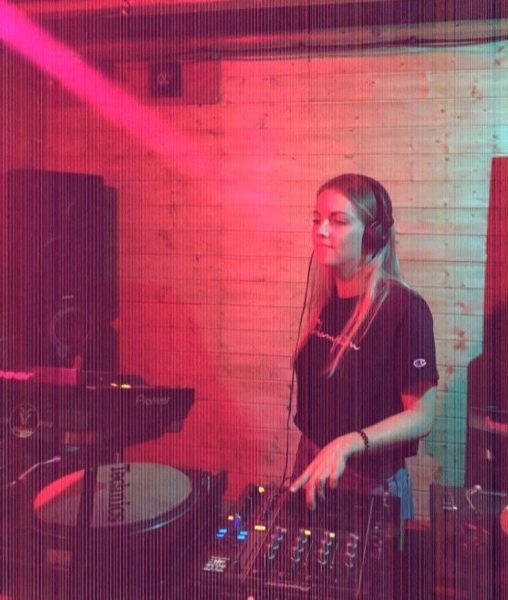 Give us an introduction to your Jæger mix.
My Jæger mix is a deep disco mix that is inspired by the lovely 80s. I wanted it to have a hopeful euphoric vibe like the spring is almost here, let's dance and celebrate!
What is your earliest memory of a piece of music? 
I've been an air drummer as long as I can remember but I will never forget the road trip with my dad and sisters where we listened to Queen on repeat and played guitar with our seatbelts.
What encouraged you towards a career in music?
I always wanted to do something creative and to have a career in the music industry. As a DJ no two days are alike, you get to travel, meet so many interesting people, and dance at work. Perfect for me! 
What do you consider your role as DJ should be?
To continue to be a part of the club culture in Norway, spread good music and make people dance every weekend.
How have your musical tastes and sets evolved since you started?
I started djing in Aalesund where there is no underground scene, so I had to adapt and play commercial music, but I have always had a melodic, uplifting and funky tone to my sets. The past two years it has become more darker and deeper, with more and more inspiration from techno and acid.
Are there any favourite tracks in this mix?
I heard James Rod – Chamanes Ochenteros a few days before the mix for the first time and I was like yes, that's the opening track. Bom! I love the nostalgic 80s vibe it has, and the synths sounds so good. It really sets the tone for my mix. 
What do you hope your Æmix relays to the listener?
I hope it will make them smile, dance and feel good.
What's next for you after this mix?
My main focus now is to release my first track in 2020 so i'm in my (bedroom hehe) studio as much as I can!