Over the last two years Charlotte De Witte has exploded on the scene, leaving audiences winded with her aggressive take on the darker aspects of the Techno genre. Blowing through the clubbing landscape, going from a relatively unknown DJ to playing festivals like Awakenings, Pukkelpop and Dour, with thousands in attendance and signing tracks to the likes of Saura, Novamute and Turbo, in a matter of a year, you'd be forgiven for thinking hers is a sudden and immediate rise from relative obscurity to popularity, but you'd be mistaken.
Charlotte De Witte started DJing in 2010 and immediately waves at home in Belgium and then abroad as her alter-ego Raving George, a moniker she created to "avoid the stereotypes of being a female DJ and producer" according to an XLR8R interview. Launching a DJ career at a time when inequality between the genders had still been rife, De Witte opted to use a male alter ego, and chose George because "George is a pretty reliable name", according to her old discogs page. "I want a 'George' to come fit my bathroom, to fix my car, to command my battlefleet. You can always rely on a George. A George founded the US of A, created Star Wars, sang Karma Chameleon and invented the Lean, Mean Fat-Reducing Grilling Machine. Ryan Gosling's dog is even called George FFS. George gets shit done."
Raving George came into the world during a time of Gesaffelstein, Boys Noize Records and Brodinski, and as that alias, De Witte perpetuated the distorted interpretation of electro made popular by those artists and labels. A recording career naturally beckoned after making her  phenomenal entrance as a DJ, and after a tentative start in the studio, she released her first music as Raving George in 2013 with the "Obverse EP" on Crux records.
Producing had not come "naturally" to De Witte, but with a little help from some producer friends she landed upon a sound that perpetuated the zeitgeist of the time, but maintaining a DJs approach to the production suite. "The first steps of producing were very hard" she told XLR8R , but she "always kind of knew how I wanted my music to be like". With a little assistance in "making something actually sound good and club proof ", her first releases unified her vision and resulted in three more EPs as Raving George. But just as that alias started solidifying a sound, George would be put to rest, as Charlotte de Witte returned to her given name with a significantly more personal and candid take on music and DJing.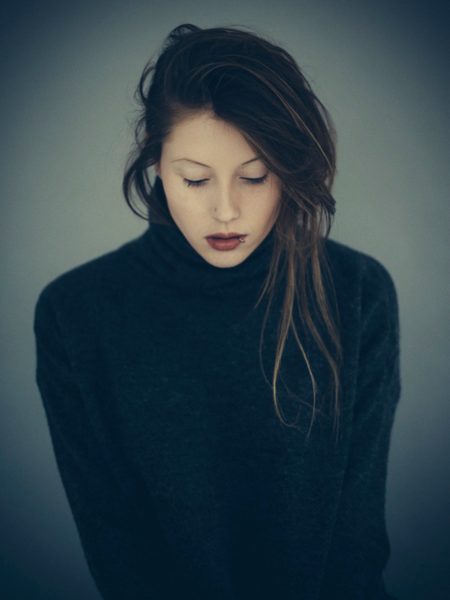 "After DJing for six years, it became pretty obvious to most people that I actually was a woman, not a man", she told XLR8R. Raving George started to "lose its purpose" and she "didn't feel the need to hide behind a male alter ego anymore." A changing landscape in the electronic music world and Raving George's services were no longer required, with Charlotte de Witte free to make this an eponymous career free of prejudices. "This is who I am; I am a woman, playing and producing music, and I'm bloody well proud of it too.
Today Charlotte de Witte is associated with a kind of big room Techno sound that bares comparison to the likes of Ben Klock or Len Faki, but it took De Witte's some time to get to that point after Raving George. "Growing up and digging into more electronic music" De Witte eventually found her place in the world of Techno, a genre she told Awakenings festival during an interview session; "suits me much better than electro". Where those first Raving George releases perhaps hinted at these early electro influences when she adopted her eponymous alias they all but disappeared as De Witte grew into the sound she has dominated since 2015's Weltschmerz on Turbo recordings. Impressive kick drums punch a hole through dark atmospheres, relaying De Witte's love of melancholy through noisy textures. "I love music that  digs a bit deeper and touches your emotion" she told Awakenings. She likes the "stripped-back" nature of Techno and thrives in music with a "less is more" disposition.
The shift from Raving George's last single "You're Mine" featuring the vocals of Oscar and The Wolf to "Weltschmerz" is a significant one. She took Raving George to the boundaries of contemporary electronic music with vocal Tech-House track that was more pop music than dance music, and in something of a contrast in the very same year she introduced herself as Charlotte De Witte with a functional Techno release indulging a merely corporeal appeal.
The change from Raving George to Charlotte de Witte was a huge move "mentally" for the artist but also reflected the change of attitude in the music industry where De Witte felt that promoters were starting take her more "seriously" when it came to her music and her sets. Her sets are an extension of her work in the studio, with a raw, minimalist approach to Techno and videos from her performances at Awakenings and Dour as well as recorded mixes from Mixmag to RA have propelled her career in an astonishingly short time. Alongside releases on Novamute, Mary Go Wild and Sleaze records, Charlotte de Witte has made a considerable mark on the landscape in a very short time, putting her name on the tip of the club community's tongue today.
* Charlotte de Witte plays Frædag this week.