Typing Red Axes into my search browser took me to a wiki page called, runescape, an odd encyclopaedia page listing various entries from the World of Warcraft, and not what you expect – a bunch of red axes, the kind wielded by firemen. The Internet is a strange place. Apparently The Red Axe is "a Dwarven mining company, and a member of the Consortium of eight mining companies which rules Keldagrim." Although quite peculiar and definitely a subject for further investigation, these are not the droids I'm looking for, but I bookmark the tab anyway, research for another day. Let's try this again: "R..e….d…A…xes". Select RA… check tour dates. "Nightflight x Hubbas Klubb with Red Axes the 17th of September." Their RA biography reads: "Red Axes is a project created by Tel-Aviv Based producers & DJs Dori Sadovnik and Niv Arzi." Tel Aviv is a major city in Israel and pictures of the city all over the web reveal crystal clear Mediterranean ocean waters crashing on to white sandy beaches on a coastline "marked by stark 1930's Bauhaus buildings" according to Wikipedia. Uhmmm Bauhaus? Where exactly? These look like modern skyscrapers to me.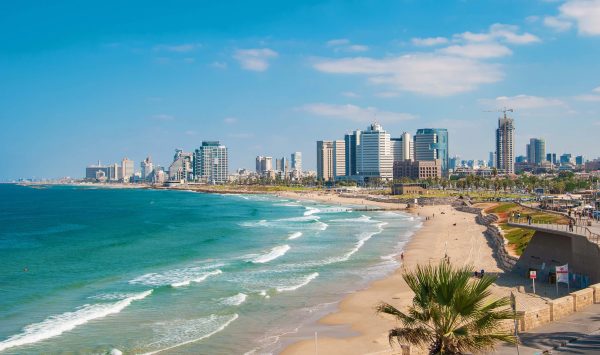 There are also images listed under a dedicated nightlife category, depicting scenes of street parties, beach gatherings and host of packed super-club like venues on several pages. "There has always been a strong club scene in Tel Aviv since the 80s, people like to party hard" says one Red Axe in an Interview with Anthem before continuing, "… but as teenagers we were more interested in live shows and rock n roll, than parties." It turns out before Red Axes its members Dori and Niv were in a post-punk band called Red Cotton. "Dysdercus cingulatus is a species of true bug in the family Pyrrhocoridae, commonly known as the red cotton stainer." Red Cotton is also a denim company and features in a poem by Robert Browning, one that apparently "has never been one of Browning's more popular poems, originally because of the perceived sordidness of the story." Definitely worth a read then, but nothing about Red Cotton the band, or at least not the version we're looking for. We'll have to take Red Axes on their word of its existence, but how does a post-punk band go from the stage to the dance floor with appearances at ADE and Boiler Room. An extended stay in Amsterdam apparently. Dori Sadovnik and Niv Arzi got into the "whole club music thing by going to parties" in the Dutch capital while the band lived there. Club 11, the predecessor to Trouw and De School was a favourite hangout apparently. "When we started producing electronic music we searched for a way that will allow us to keep the style we came from", they said in an interview with Yet Another Music Blog and explains some of their guitar driven sound. In that same interview they say they met each other as children at the various table tennis tournaments Niv used to put together at his house. Niv incidentally was also a professional player in his teens with his career highlight at the age of 14 when he helped Israel secure victory against Germany in a European tournament. Search table tennis…
This man, who has no arms, has just competed in the Paralympics, but back to music… The first track Red Axes officially released was called "Bela" according to Discogs, a track that warrants the tags House and Tech House on the catalogue site. It was released on Klasse Recordings in 2011 and features an energetic percussive arrangement, colourful piano stabs and a ghostly synth riff, which if we put them all together sound like this:
Red Axes also have also covered Bauhaus' "Bela Lugosi's Dead", another nod to their post-punk roots, but which was a little confusing when searching for an example of Bela. Do we also detect a re-occurring theme here? Bela Lugosi was a Hungarian actor best known for his roles in horror films like Dracula, probably the first ever actor to commit to the Horror genre for the silver screen. I didn't have to Google that, but IMBD does mention that the actor was apparently buried with the cape from his 1931 appearance in Dracula. The Red Axes version of that song is featured on their debut album "Ballad of the Ice", which was brought to us by I'm a Cliché, a label the duo have called home quite regularly throughout their recorded career. They've also released tracks and EPs on Hivern Discs, Crosstown Rebels, Permanent Vacation and Multi Culti. Their most recent release at the time of writing is "Dikembe Manutu/Rage In The Cage" according to discogs, a collaborative single with fellow Tel Aviv native Moscoman. It's an "absolute belter of a record – really great percussion, odd but wonderful" according to one discogs user. I wonder what s/he finds odd about it? Moscoman and Red Axes are thick as thieves. Here they are going back to back showcasing some of that effortless prowess they manage in the booth.
Moscoman is also from Tel Aviv and his proximity to Red Axes amongst other releases from the group apparently "suggests a wider scene whose instincts mirror Sadovnik and Arzi's", according to an extensive interview in RA. The same interview also mentions singer Abrão in this "pool of talent", a voice that has graced at least two Red Axes tracks, including "Sabor" a track we first encountered when we heard Daniel Gude's Skrangleteip Mix from earlier this year.
Sabor means taste or flavour in Spanish and if there's one conclusion that can be drawn from Red Axes on the web it's that their music doesn't conform to any one particular flavour. From Post – Punk to what Discogs describes as House, Tech-House with music that RA so accurately describes as a combination of guitars and synths, Red Axes are something of an enigma, but with the help of the world-wide-web we've been able to lift some of the opaque shroud around the band. What our Internet search has failed to reveal however is the existence of any actual red axes… So where do firemen buy the tools of their trade? The Internet is a strange place.