Vinny Villbass and his frequent jaunts to New York has cemented a lot of friendship, none so more apposite than the city's Justin Strauss. By all accounts Justin Strauss is New York, a musician and producer whose career is perfectly ingrained in the city that raised him. Justin's career extends back to the seventies, where he as a fresh-faced seventeen-year old started playing in the power-pop group Milk n Cookies, before moving into New Wave in the eighties and riding that wave all the way into club music today as Justin Strauss and one half of A/Jus/Ted and Whatever/ Whatever.
With at extends back three decades through some of the most significant moments in dance music in one of the most significant environments for this music, Justin Strauss' resume reads like a who's who of dance music. Mudd Club, The Ritz, Limelight, Area, Tunnel, M.K., Life, and Centro Fly are just some of the institutions he's added his name to, while Culture box, WetYourSelf, Horse Meat Disco and Panorama Bar are new additions to his ever-expanding resume.
As a producer Justin's experience and longevity is the type of thing that might encourage the adjective, veteran, but whereas those connotations might often be misinterpreted as something stale and inflexible, Justin's efforts continue to provide a fresh take on club music, with original releases and remixes alike.
His take (as one half of Whatever/Whatever) of Vinny Villbass' "The Itch", expounded on the melodic charm of the original, setting the percussion back a little and allowing more of that melody to come to the fore while bulking it up with a formidable atmospheric presence. It might have been the first time the Vinny and Justin appeared side by side on a record together, but like their time in the booth together before it shows a mutual musical spirit exists between them that might just extend beyond the booth too…
Vinny Villbass:
Good morning America!
What is your Manhattan morning routine sir?
Justin Strauss:
It's getting colder here, so my routine consists of orange juice, oatmeal with bananas and maple syrup and lots of coffee, which I'm looking forward to having more of in Oslo. So good. Then I'm off to the studio to work on some music, with my Whatever/Whatever production partner Bryan Mette.
VV:
No way… I'm having oatmeal as well in the morning. What are the odds ;) Not very hedonistic, but amazing what artistic abnormalities a good solid foundation can spark. Speaking of which, thanks to you and Bryan for a very very fine fine w/w remix of my track "The Itch".
It's not your first remix, I say with severe underemphasis. You must have one of the most extensive lists of remixes on your CV.  If you go back in time, what remix was the most fun/interesting/clever etc?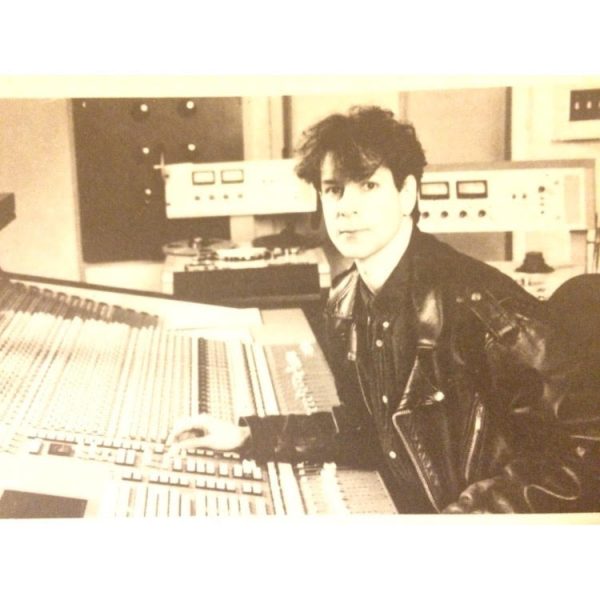 JS:
Vinny that is a tough one. I've been fortunate to have worked on and still working on so many great records by amazing artists.
But one memory that will always stick out would be when I was remixing Luther Vandross's "Never Too Much" in 1989, Luther happened to be working in another room in the same studio. He popped in to hear what we were up to with the remix and loved it so much he asked me if he can sing on and add some new vocals. He did, and I will always treasure the experience to have had that moment with him.
VV: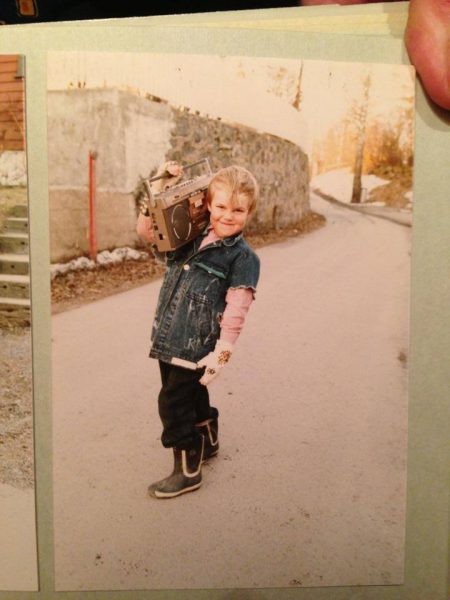 Amazing! I can picture just the two of you doing the vocalist headset nod producer thumbs up music video thing that I reckon everyone was doing back then. hehe.. Wish i was there!! And to be honest my biggest dream has always been to roll down the streets of Manhattan in 1981, wearing nothing but rollerskates and a ghettoblaster…. well well, i had my own style in Oslo back then.
And so did A-Ha! You actually did a remix of them too, in 1988. The late 80s influences were quite present in that remix, and A-Ha was a BIG act also in the states at the time right? Or is that just the Norwegian version of the story?
JS:
A-Ha with their video for "Take On Me" became one of the biggest MTV bands. I was djing at the Ritz in New York City at the time, where they had a huge scene where they showed videos. That song was massive. I remixed the follow up single "You Are The One". I also did a really nice dub version that was only available at the time and for many years on the promo only vinyl. I think it's be issued now on a recent A Ha – compilation.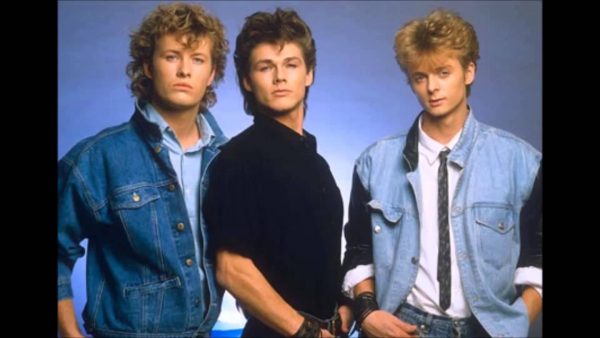 VV:
Nice! So whats your view on the current scene? I guess disco will always be the guideline of electronic music in NYC? As it is in Norway as well, funny enough…
JS: The scene is New York is very good right now. The best it's been in years. Lots of great clubs, bigger and smaller. More attention to the sound. For me the best djs and clubs will always be a mix of great music. Disco, house, techno, balearic and cosmic, whatever. There is so much amazing music, new and old and I like to connect the dots between them so to speak.
VV:
Good thing! Oslo is also having a big club badaboum at the moment. Or should we say Badabing? ;) Looking forward to hearing your set at Jaeger, Justin. Could you please bring me a pastrami sandwich? I really really miss those…
JS : I don't think they travel very well, but let's grab one in Berlin. I had a nice one last time I visited. And really looking forward to playing at Jaeger with you on December 3rd!
VV:
Yeah, Ill catch your set at Panorama bar the week after. That will most definitely beat the sandwich. But first: BADABING !!!