For the last 7 years Cinthie has become a dominating force in DJ booths all around the world. She's an integral part of  Beste Modus, which today consists of a DJ collective, 7 sub labels and a record store called elevate.berlin. She is an in-demand DJ with bookings every week, circumnavigating the globe in a year, from America to Australia. She is constantly making new music and in 2019 alone she's already released five EP's to critical acclaim via AUS and the Beste Modus labels, including the newly founded 803 Crystal Grooves. 
Since 2012, she's been going from strength to strength as a DJ, a label-boss and producer, but her start in music goes way back to the late nineties, when she was still a teenager, and went by the pseudonym, vinyl princess. 
With a name like Cinthie (her real name), she was always destined for a career in electronic music. Brought up in a musical home,  the love for vinyl was instilled in a young Cinthie early on. The record store was her second home and as soon as she was old enough her first job would be working behind the counter. Colleagues noticing her love for music and a burgeoning vinyl collection, set her up with her first DJ residency at Flash just outside of Frankfurt which she had to abandon when the club owner found out she was still under age. 
She took a three month sabbatical before returning, and had quickly established a name for herself beyond in the murky musical period at the end of the 90's where she played a selection of breaks and electro at parties for the likes of West Bam.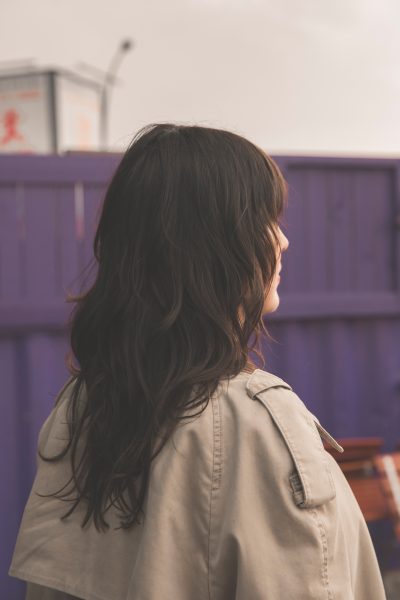 She released a few records during this period, but focused most of her efforts on DJing and had found a unique synergy with Germany's underground scene coinciding with a move to Berlin where she would host parties before eventually becoming a resident at Watergate. She remained an elusive fixture on the scene however, cultivating a sincere following away from the mainstream.
Around 2012 a life-affirming moment followed after the untimely passing of her mother and divorce from the father of her child, which saw her dedicate all her time to music, quitting her day job, and devoting all her time to the artform,  She met Diego Krause, Stevn.aint.leavn, Ed Herbst and Albert Vogt shortly after and they formed Beste Modus, who quickly took Berlin by storm for their love of their physical format and the records they started putting out on their label of the same name.
Since that serendipitous meeting, Cinthie has been an unstoppable force in the booth and in the studio. A versatile selector that can go anywhere through a vast record collection, she has certainly paid her dues in a career that spans two decades today. She continues to pursue her own distinct path, avoiding the mainstream, but the world has cottoned on regardless, in part due to her steady stream of releases, fuelling her established reputation as a DJ.
Cinthie is indeed very busy, with all these various aspects of her career consuming her nearly every waking moment. And yet she took time of her demanding schedule to engage in an extensive Q&A with our blog, before she makes her way to Oslo and Jæger for a very special Øyanatt edition of Frædag.
I've heard that your dad was a DJ. What sort of music was playing around your house growing up and how did he eventually influence you by the time you started DJing as a teenager? 
Oh, unfortunately he wasn't but that would have been fun. My parents were really into music, but mostly top 40 and some disco stuff and they bought a lot of records mostly because the CD wasn't invented back then. I think their love for music influenced me most. 
By the time you started playing out, you're 17 and by then you must have your own ideas about music. What was the seminal moment when realised that you wanted to be a DJ and who or what pushed you in that direction? 
Funny thing is, I indeed started out playing at a very early age and I loved it but I never wanted to become a full time DJ, it was more a hobby for me. I only thought about doing it full time around 2014 when I had my labels and some releases and I could really tell my career was picking up. So I gave up my job as I at least wanted to try being a full time DJ. 
Cinthie is your real name, which is quite the atpronym for somebody that went into a career in electronic music. Was the ambition to play and produce music always there in the back of your mind growing up? 
Back then I hated my name as it was neither Cindy nor Cinthia, it just sounded like an accident but now I love it. I always loved music, that's what I remember and I made a lot of mixtapes and tried to produce my first tracks with an old cassette recorder by cutting out cool parts of tracks I liked back then. Sounded terrible of course hahah… just when I got older I understood that you could make music and do it also as a job. 
Your first record as Vinyl Princess came out during the era of electroclash, and you put out a few Electro records via Westbam's label. Looking back on those records today, how do you think they relate to what you're doing now in terms of music? 
Oh my, the good old days. Funny, that you know about it. I was so young but it was an amazing experience regarding how to deal with record deals and how the process works of pressing a record and distribution and PR etc. I definitely learned a lot. It was a fun start of my career and one of my Friends helped me a lot with producing, what I'm really thankful for. 
I believe you stopped DJing and making music in the mid 2000's for a while. What was the reason behind that decision? 
I never stopped, I was just playing more in Berlin and started to throw illegal and official parties, I even played with an unknown Nina Kravitz back then at Tape Club in Berlin or booked Hunnee for one of my first parties. I came fresh from the label Electric Kingdom where I was signed to and was looking for something new. Also I finished studying and started my first job where I wanted to concentrate on. But for example in 2009 I was part of the Keinemusik crew right before I had my daughter. 
I know that you decided to get back into music after your mother passed away unexpectedly and you separated from your husband. It must've been a life-affirming moment, but what was the process like after that in terms of getting back into a DJ booth and working on music again? 
As I said I never stepped away from music, I was just not producing and kept it a bit more focussed on Berlin. Also I started my label Beste Modus in the beginning of 2012 and had a residency at Stattbad in Berlin, which closed down a while ago. Especially the label finally gave me strength and power to go my own way, I was kinda free to release whatever I wanted to and it was fun working my ass off for it. Since then the only way was up and it feels good to get a positive feedback on the things you do. 
I've read a few articles that came out in recent years and a few of them pegged you for a new arrival. What was it like coming back into that world and having to re-affirm all the things you had done in the past already? 
Since I was never really out of music, It wasn't too hard at all. I guess I just stepped back into the international circle again. And finally I was able to put all my good and bad experiences from the past into my work for the label.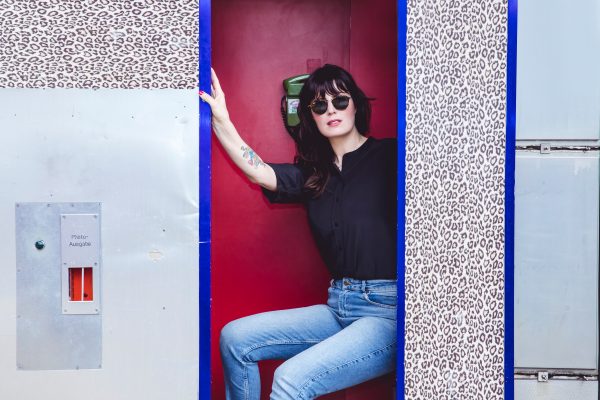 Was there a huge difference in terms of the scene and the people between those two eras? 
Yes absolutely, I think the use of smartphones at parties changed a lot. Back then we just got lost in the music, nowadays also with social medias it's more about an image or look, which is fine for me. If people wanna do it, that's ok but I try to keep my stuff more music focussed. But of course it also has its advantages. With today's technologies you can share your music in seconds to a worldwide crowd. 
Was there a dramatic shift in terms of the type of music that now lined your record bag as opposed to before? 
It's funny that you asked that because I just talked about this with a friend the other day and I'm happy to be able to play all of my old house records from back then again and they still sound so fresh. So I'd say there is not too much of a difference. Of course I went a bit more stripped back for a while as there was the big minimal hype and not too much house stuff out but overall I was always looking for the perfect groove in my records and I kept that from back in the days. 
The music you made upon your return to the studio was certainly quite different from anything you made as Vinyl Princess, bouncing between classic House and Disco. What was it about this sound that particularly appealed to you as a producer in this phase of your career? 
Oh I made other tracks as well back then but they were simply not good enough to release. So I had to wait just until now. But when I started playing music I had a residency in a club and I always played 5 hours from opening to closing and played all the records I found while working in a record store. Back then of course I was more into the breaky stuff but I played pretty much everything, from more stripped back stuff, to house, even a bit of trance, electro , bit of groovy techno. Back then it was in the middle of the heydays of house and we received so many good records from the US, I found incredible stuff there. So now I'm putting all my influences together from New York to Chicago and Detroit , no matter if its disco or house or even almost techno like on my second Crystal Grooves record. I even made another electro track for my upcoming album. I just don't want to put myself into a box. 
You've been incredibly active ever since and quite prolific in releasing records. What has been crucial to you being able to make so much music between touring and hosting club nights? 
Around 2,5 years ago I was sitting back and thought about my career so far and wondered if I was working hard enough and if there are things I can get better. Producing was the only thing were I felt I could add a little extra to it. So I renovated my studio to have the best sound and got obsessed about going there. I was watching every tutorial I could find, invited friends who 's music I like and asked for tips. I was pretty much living in my studio and the 4 times per week studio days were and still are holy. At the moment I make it up to 2 days per week but this is my main thing at the moment and I see that it pushes me in a good way. So I keep it special and usually switch my phone off to not be disturbed. The touring I do at the weekends and I stopped hosting club nights a while ago as I thought I wasn't very good at it. 
The music you make seems very focussed on the DJ's perspective of the dance floor. Where do these two aspects of your musical personality intersect for you? 
Yes my music definitely aims to the dance floor mostly because I wanna be able to play my stuff. Very selfish I know. But I'm a club dj, so of course I make club music with a nice DJ mixing intro and outro. 
I assume Beste Modus was and is the perfect platform for your own music. What was the original intention around the label; did you ever think pressing the first 300 copies of your first record that it would lead to the point it is now? 
Yes Beste Modus is my baby. But when I came up with the idea and told the guys I never thought we were going so far. First it was just a try and then we couldn't stop. 
It's its own empire today with a record store, several sub labels, club nights and of course the artist/DJ collective behind it. What do you think has been so fundamental to its success? 
It all came naturally and it's growing in a very healthy way. I think we just came up with the right music at the right time. Minimal stuff was over and people were hungry for a bit of groove. So we gave them the candies. When I look back I can definitely say it was good to bring in my Experience and that I was already a bit older and focussed and delivering quality with the labels and build up a good network. People appreciate that. 
803 Crystal Grooves the most recent development in the Beste Modus franchise if I'm not mistaken and so far it's had three releases from you. Will this be an exclusive vehicle for Cinthie productions and what are some of the thoughts around this sub-label? 
803 Crystal Grooves is my own baby as I wanted to be more independent from the rest of the crew. Mostly because the music is different and I thought it was about time to shine which can be quite difficult on a various artist EP. Finally my tracks and my music is where I want it to be and I felt comfortable to release a full solo EP on my own label. It's nice to have a crew around but to be honest, sometimes it's hard and time consuming if you decide things democratically within 4 or 5 people. I wanted to avoid that in the future and keep the ball rolling a bit more as with Beste Modus we sometimes took too long and only had one release per year which is nothing. In the future I will concentrate more on 803 Crystal Grooves and I'm just about to start a new sub label for it which will be open for friends. It will be called 803 Crystal Grooves Collective Cuts ( sorry, all shorter names were out of stock hahahah ). My main focus for the next years will be to be as independent as I can to release my vision of music. 
All these different elements filter through the record store, Elevate, today. Is the record store the final piece of the puzzle; what else is left to be explored through the Beste Modus camp? 
It happened by mistake and it feels funny cause working in a record store is where it has all started for me. I'm still structuring everything but will definitely focus more on the store in the near future to share more music with people. Elevate PR by my beloved friend Jordan just got added to the roster but apart from that I think it's enough. I was thinking to offer distribution for a few labels but it's too much. It s unfortunately really hard to find the right people to work with. for now I will concentrate on my own productions, the store and my beloved little funny daughter. 
How is Beste Modus and all its subsidiaries a reflection of your sound as a DJ? 
My main focus is house but with all the subsidiaries I'm totally open for all kinds of house and I'm always happy to sign the music I like or play it in my sets. 
There's that timeless House quality to your music and your DJ sets. Electronic music and especially music intended for DJs has to constantly evolve all the time, so I imagine that your intentions are always to try and make and play something timeless. How would you define that timelessness? 
I can't really explain it, it's just my taste I guess. 
But at the same time we're all constantly evolving, so where do you see your music and DJ sets evolving to in the future?
As much as we are constantly evolving I think we are going back to the roots with the music. House music seems to get bigger again this year and everything will be a bit more friendly and cosy. I'm really looking forward to that and dig out some pearls from my record collection.