It takes some kind of legacy to be called one of the unsung heroes of House music, especially when the accolade is bestowed by one of the best in the business, Andrew Weatherall. Luke Solomon is that unsung hero and has forgotten more about dance music than any of us can ever begin to know. He's been a monolith in the scene since the nineties, but working in the background, behind the scenes, few people have acknowledged his presence like Andrew Weatherall, but that is about to change. 
We all first felt Luke Solomon's presence on the scene as the resident of Space @ Bar Rumba alongside the legendary Kenny Hawkes. From there he established the Classic record label (Classic Music Company today) with Derrick Carter and set about defining the sound of House music in the mid and late nineties in Europe. A facilitator in the truest sense of the word, Space lives on infamy today as one of the infallible House concepts in the history of club music, while Classic has been responsible for some of the most legendary House records ever to be sealed in wax, many of them Luke's own. 
As an artist he's been active for the better part of his career, most notably as one half of Freaks together with Justin Harris, with whom he enjoyed (or rather not) also his first crossover success with the Creeps. Over the years, he's carved out a career as a producer with a midas touch and it's extended from his work with Harris and his solo work to a place where today he has hundreds of production credits on records for Honey Dijon, Horse Meat Disco and Beyoncé.
Yes, that Beyoncé. Together with his writing partners, Chris Penny and Honey Dijon, Luke Solomon penned the music for "Cosy" and "Alien Superstar" from her last album Renaissance and with a couple of Grammys pending, the fates have smiled on Luke as he steps into what many might say is his twilight years of a musical career, even though hes far from done.  
It's not been without its struggles, losing friends like Kenny Hawkes and peers like Andrew Weatherall, and with all the other misfortunes and strifes that follow a DJ, it has only strengthened his resolve and he has taken it all into his stride. "I've been through a lot," he says via a telephone call but it's also been worth it on some level. "I get a lot of inspiration from the darkness and the parts of my life that I stumble and I feel that helps me creatively and that's the greatest therapy." 
Today he's "writing with people like Seven Davis Jr." and with "more queries coming from the pop world to make music" from his work with Beyoncé,  he's found a new urge that has taken him back to that youthful spirit of the nineties and coming through as a new DJ and producer. "For instance, I was just in New York now working with Honey and loads of different writers, it was so much fun. I felt like a kid then. Nothing mattered and we could do what we wanted and any idea was a good idea." 
It's this work that he's doing behind the scenes outside of the spotlight that in many ways defined Luke Solomon as one of the unsung heroes of House music in Andrew Weatherall's eyes. Between his production work and his A&R activities, he's laid the groundwork from which artists like Derrick Carter, Honey Dijon, Horse Meat Disco, Camelphat and many many more have built very successful careers. Today he continues to do the A&R for Defected, with many industry experts claiming his efforts have played a pivotal role in that company's latest successes. 
And throughout it all he still DJs and continues to tour the world on the skills he first laid down at Space @ Bar Rumba. It's at the UK club he first met Olle Abstract and with his appearance at LYD pending it's here where our conversation begins.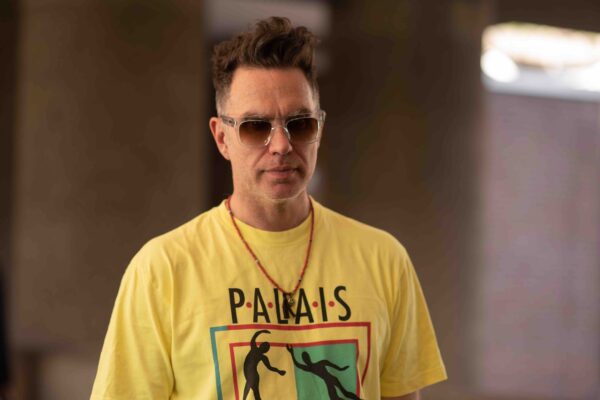 What do you remember of the nights at Space @ Bar Rumba?
Absolutely nothing… (laughs)
So it must have been a really good night then?
Yeah, I've been having to think about this alot at the moment, because me and a couple of people from the club have done a compilation, which is dedicated to Kenny Hawkes. I've been thinking about the different nights and the different DJs. I think we captured a moment in time. The stars aligned for what was this really special place. 
If I'm not mistaken Classic was established around the same time. 
Actually, Girls FM happened, which was the Pirate station I played at with Kenny. The club night started as a result of the radio station and our relationship, and Classic sort of happened around the same time. It's a bit of a blur. 
Does that mean the music policy at Space kind of reflected the sound of the label?
It was Deep House, the original version of Deep House coming out of Chicago and New York and led by labels like Prescription and Cajual. It grew and became more eclectic. We would play Disco and the sound of Brit House, and then the Nu Disco sound happened. 
What were people like that came out to the event, because it would take a huge commitment to come out every week, right?
It was chaos. A  lot of industry people would come because it was the middle of the week. That was always fun and hedonistic and then you had what we called the Deep House 150; which was about a core of 150 people that were dedicated Deep House fans that would come out every week. If it was a big night, and with a guest DJ like Andrew Weatherall, Harvey or Derrick Carter it would be a roadblock. 
You mention Derrick Carter there, the co-founder of Classic. Would you often have Classic artists on the lineup?
Yes, and a lot of people that used to play for us, ended up becoming Classic artists. It was a mixture. People like Gemini and Ron Trent were regulars. It was interesting, because when we first started, we had Ron Trent and Chez Damier and we had like 50 people. And then fast forward 12 months and we had 300 people. I think we broke that sound in London before anywhere else was playing this kind of music. 
What led to the night coming to an end?
Kenny was in charge of running it and I was the resident DJ. He realised that what was happening in Soho and in the west end was that music was shifting more towards the east end. We thought it would be better to end it while it was on a high, rather than feed it every week. We were both playing every weekend, the labels were firing on all cylinders and Freaks was just happening for me. So, there were lots going on so it was a good time to pull the plug.
Did it cement anything in terms of you and DJing going forward at that point in your career?
Yeah. I still stand by the fact that it taught me how to be a warm-up DJ and it's still the thing that I enjoy more than anything else. Starting a club from the beginning when there is nobody in the room and filling the dance floor, I learnt all that playing from Bar Rumba. It was the time when you could break new records and keep things mellow. That was valuable for me and I carry that with me.
Do you still get opportunities to warm up?
All the time, that's my favourite time to play. Especially if I play before Honey Dijon or Derrick. Recently I played in New York and I opened the club elsewhere in the 2nd room, and I played all night, and I love that. It's on your terms. It's quite tricky when you're coming in after a DJ and you're the guest; a lot of the time DJs don't warm up for guests anymore. 
Let's backtrack a bit. We know a bit about your history and how you came to electronic music through cassettes, then records and raves. What were those first records and what do you remember from the raves?
The eighties are a little foggy (laughs). In my hometown, on Monday nights, we had DJs from London that would play and educate us. We learnt about records like early Frankie Knuckles' "baby wants to ride."  And then Acid House, like Joey Beltram's Energy Flash. We were exposed, early on to those records alongside Soul II Soul and rare groove records. I was fortunate enough to hear a lot of different DJs, maybe not well-known, but really good DJs play a mixture of proto-house music. I remember hearing stuff like "love can't turn around" and "promised land" before it went into the charts. They were anthems to us long before they became crossover records. 
There's been this mythic view of that time and the nineties, especially with this new generation coming through. As somebody that's lived through that time and with the level of your success, what was your experience of that time looking back?
I think we realised we were living through a Golden age. It was very different being an 18 year old in 1988, living through the summer of love and going through outdoor raves. And then moving to London being exposed to club culture and seeing that part of things. You just knew that if you went record shopping, you'd find some incredible records. Being in amongst it, we were quite spoiled, especially looking back at it now. It's interesting, you were in something, but when you were in it, you didn't realise it quite so much. 
What do you think of this nostalgic view of that era today, because for me it feels a lot of it has become pastiche?
I agree with you. I think technology is to blame for a lot of that stuff. It's so easy to make those records now, but making them with the spirit of the originals is a very different  thing. I think it almost regresses, and nostalgia has a very bad effect on dance music. It's important to be progressive. 
I guess when you started out, you and your peers would be working on rudimentary equipment, and it was about experimenting. 
I think that's why modular (synthesisers) have their place in the world, but I think that has almost gone too extreme now. I feel that stripped down chaos (from the nineties) is missing. It was still that kind of raw, black funk that was born from Motown, Disco and Prince and then going into Acid House. The laziness  of making music is a strange thing for me, especially when there are so many great musicians around. I do think that is changing. I hear dance music, especially coming out of America that's pushing the boundaries again. 
I feel artists like Byron the Aquarius and Galcher Lustwerk are exciting in that regard.
Yes, exactly.
But, you're also a big part of that I feel, with the stuff you're doing with Honey Dijon and where that has taken you.
I feel like I'm part of something, but I like to surround myself with young, inspiring people. To get that energy from the new generation and be part of that new movement.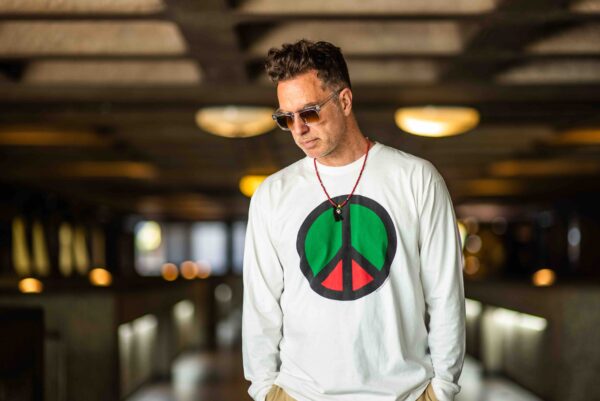 How did you and Honey start working together?
We've known each other for a long time, since the mid-nineties. We've been friends for that long and we kind of grew up together. I think there was a point where she started making more music outside of DJing and we put a couple of things out on Classic, and then we started working together and that led to her album and Beyoncé. It happened organically. We've got very similar tastes. Alongside Chris Penny (Luke's writing partner), it's like being in a band. 
While we're on the subject of Beyoncé, how did that happen?
Her creative director is a big fan of Honey's and we got a mysterious email during lockdown. They told us that she was working on a new album, and they wanted to take black music and dance music back to its roots, and she wanted team Honey Djon to be involved. It grew from that to having two songs on the album. It was a very bizarre and amazing process which ended up in two grammy nominations. (laughs) I laugh every time I think about it. 
What is it like working in that tier of the music industry, coming from House music, which has always been more DIY?
You know the greatest thing about it was that it has been completely on our terms. To imagine the music we make anyway with Beyoncé singing on it, it's like a dream. We just made the music we make. We may have to move the tempos, or be more creative with the arrangements. It was still based on very cunty records, records from the ballrooms in New York, music that me, Honey and Chris had grown up with. 
We are just applying all our knowledge and all our history and giving it to someone who would understand it. What you hear, beats-wise and samples, that's what we did. They didn't change a thing. The only thing we had to do was slow down "Cosy," that's when you realise you're making something for the pop world. 
It's not your first flirtation with success and being at the top of the music industry. You were there before with The Creeps as one half of Freaks. I read an interview where you said that with a song like Creeps, the money didn't justify the sacrifices you had to make.  Was there something that has since changed your mind and put you on this path to working with more pop artists?
The Creeps wasn't really on our own terms. That version of Creeps that came out, came from a remix we never approved. I feel like we ended up making a record that I didn't get behind 100%. We were young and suddenly money is appearing and people are putting pressure on you to make another record. Lack of experience puts you in a very strange headspace, and I really battled with it. 
Now that I'm older and I've learnt from that experience, I know exactly how to do it without making the same mistakes. This is on my terms. We're doing it without any compromise. In terms of the financial aspects; I've been through the loss of a record company, where I've had huge debt.  I've been in a position where I wasn't getting any DJ work. I had to get a job and work for Defected. I've had to go through so many different versions just to stay in dance music. Now I'm at a point where I'm really comfortable with that. 
You certainly took it in the stride and I think your hundreds of production credits on other artists' records stand as testament to that. Were there ever any regrets about directions you've taken working with other artists?
I've never been good at playing the game. I know what to do and how to do it. Throughout all of this, I don't think there's a moment in my creative career where I have had any regrets. Even looking back at the Creeps, I don't think I could've made the Beyoncé record without going through that experience. Great music is great music, and I'm not drawn by the spotlight anymore, I just want to make great music. 
And do you approach the music differently when you make music for somebody else than working on a Luke Solomon track?
100%. When I make a record with Honey, I have to be inside her head. It needs to sound like her, it needs her spirit. That comes from intimacy. I like to have intimacy with music that I care about. You have to become somebody else to be those people. When it comes to me, I'm just in my head. 
When it comes to your own music, there's still a prolific output. Between all your other production projects, your daily A&R activities and Defected and DJing, where do you find the time for all of this; what's essential to that work ethic?
I've always been able to manage my time. If I make a record a week, and I've done that for the last 25 years, then I feel like I've accomplished what I need to do. Whether it's a remix, or working on a Honey record, or producing and writing for someone else, as long as I do that I'm good. 
Outside of that, the A&R is just; every Thursday and Friday I just sit and go through music. I listen, I buy records, I travel to buy records, that's A&R. It's about attaching yourself to things that you see coming and artists that you might see developing. DJing then feeds from that. I don't think it's that difficult to do a lot of things in 24 hours if you are just dedicated and obsessed with it. The only thing I've had to change was my day to day at Defected. I've got so much production work, so I'm just doing A&R. I'm not the guy that's on the ground everyday like I was. 
I've had to kind of move things around now, because we are in a position where there alot of new opportunities. Obviously off the back of the grammys there are doors opening. Things are shifting and changing, but I'm still the same person doing the same thing, it's just in a different world I guess. 
Since we're the subject of Defected. I've heard people in the industry acknowledging your role at the label and how you've changed things around there. Is there something specific you've done there that has contributed to this perception?
(laughs). It's interesting. Somebody else said that to me, and it's a lovely thing to hear, but I never really thought about it. My relationship with Simon Dunmore (Defected founder) over the years has always been that I've been the yang to his ying. I offered an alternative perspective to dance music, which I think allowed Defected to reach or attach itself to other places or people. 
That kind of just happened. I still have an ear. When Camelphat's Cola came through the door, I could hear it was a big record immediately, the same with the Oliver Dollar's Pushing on. I knew they were big records, so I could stand there quite confidently saying, sign these records. It took a long time for people to really acknowledge my place in the industry, and it's only happened in the last two years.  
Andrew Weatherall once labelled me the unsung hero of House music. I loved him and cursed him for that. I never wanted to be the unsung hero, I wanted people to acknowledge that. Getting that recognition now feels good. 
Working in the background like that as the person that makes these moves that make waves on an international scene, what do you personally get out of that?
(Laughs) That's a really good question. I spent a lot of time not putting myself first, and doing a lot of things for the culture. Recently it reached a point where I decided that I have to think about myself a little bit more. This next part of my career is where I have had opportunities that I've never had before and I thought I would never have. The possibility of winning a grammy and these doors opening that I've never had before. I feel like I'm getting reimbursed. 
You've seen your fair share of people come up alongside that managed to break into that upper echelon of the underground scene. People like Derrick Carter and more recently Honey Dijon. Has there ever been any frustration on your side?
I've watched so many people push past me, and I don't think I was ever ready. I don't think I was a good enough DJ or producer. I think I was still learning and I've now reached a point – even though it's this late in my fucking life (laughs) – and I feel like I have an equal standing with those people now. 
I'm not big on resentment and regret, I've always been an optimist. If I've ever seen on of my peers be in a position where I felt that could have been me, I always thought, that is going to be me someday. I've always been an "I'll show you person." 
There were so many times I could have walked away. Besides that, losing dear friends, and actually ironically it's some of that grief that I suffered that's kept going. If Kenny hadn't died, life would have been very different for me now. He's the reason that I got sober; he's the reason I took my job more seriously; he's the reason I do what I do. I feel very fortunate.
So you're able to compartmentalise all that industry stuff from the personal stuff and from the music that you make?
Yeah, now I am. Because I'm comfortable in my own space. I don't think I have to make a big record, because it's going to help my DJ career. I don't have any interest in that at all. You know, I've been asked to do a House master's compilation for Defected, and the first thing that came to my head was; "are you sure?" And then we went through the list of other DJs and artists that have done it,  and I was like; "actually I do get to stand by my peers."