Deep and pensive, Mikael Gordon stepped into our sauna on Sunday and as the sun disappeared behind some ominous clouds he took to the Jæger mix, delivering a mix that looked to the deeper end of House and Techno. With a selection of tracks brooding on the fringes of the dance floor and encouraging some introverted reflection, Mikael gave us the perfect introduction to our Sunday night. Through tracks that encouraged an active listening experience without forcing its hand, Mikael gave us an opportunity to decompress before taking us further into the night ahead.
His fondness for the deeper aspects of House and Techno provided the foundation, but a hefty track selection that makes you sit up and take note of individual pieces that provided a colourful yet controlled backdrop for the rest on the night and on a Wednesday afternoon, a few days on from the recording, the tracks still sit well, giving us new reason for an reflective repose.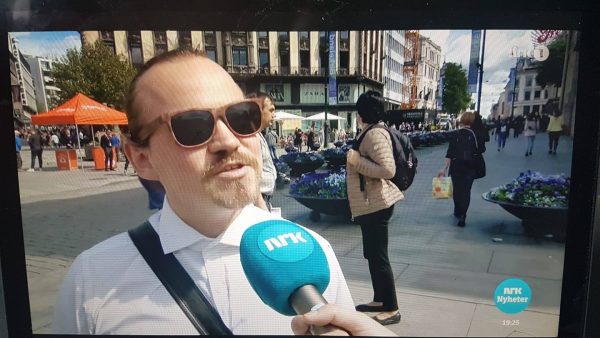 Give us an introduction
Serious guy from Stavanger, on the west coast of Norway. A lover of finer things. Wine, food, music, preferably all at once. Have had a crush on electronic music for almost 20 years and the love and passion for it continuous to grow every day. In love with music, in love with life, in love with my new and wonderful wife.
What is your earliest memory of a piece of music?
 Blurry notes of classical music from my mother practicing violin and piano. Most influential album has to be "Portishead – Dummy" though…
What sound or genre do you feel represents what you try to do through your selections?
Deep and minimalistic sides of House and Techno. A nice balance between dry and wet, groovy and melodic, chill and driving, melancholic and…well just melancholic…
What do you consider your role as DJ should be?
The intermediary between a shit and a good night out. Always playing music i want people to experience and not what they necessarily want to hear. But basically helping people getting sweaty with a big smile around their faces.
What was the theme of your mix?
Theme and theme… I was in a very quiet state of mind and just wanted to play something pretty and neat. The sun had stepped behind some clouds, there was a little chill in the air, but my beer tasted great.
Which track in your Æmix best represents the theme of your mix and why?
Ground (Alexkid Remix) by Rentao Ratier. Warm and cold, dry and wet, chill and groovy baby.
What do you hope your Æmix relays to the listener?
Look out the window and think for yourself.
What's next for you after this mix?
Playing at the Unauthorized 10 year anniversary party at The Villa together with East End Dubs, the whole Unauthorized crew and Philip Hinz. Whooopa