A club concept that's been active for twenty years is an anomaly. A club concept, that turned into a label and celebrated twenty-plus years, by launching a festival, that's unheard of, but that is exactly what Ploink is. Over the last twenty on, no sorry twenty two years it has been the bastion of the Techno scene on Norway's west coast and it has help develop and motivate the scene around it stretching all the way to Tromsø and back to Oslo to be one of the most successful clubbing concepts and labels to come out of Norway.
At the head of Ploink sits Elisabeth Nesheim with Thomas Paulsen aka Thomas URV. Together they've established a considered and focussed concept through Ploink which has not only brought some of the best Techno DJs from around the world to Norwegian shores, but also helped establish careers like +plattform. KSMISK, Christian Tilt, Nordenstam, CementO and Joaquin Ruiz.
Thomas URV is the voice of the label, playing live- and DJ sets in the proliferation of the Ploink sound and has contributed his fair share of music to the label's impressive catalogue. He joined Ivaylo this week for a Jæger mix session, which saw URV approach the Techno genre from a reserved and tempered distance of an opening set. Inaugurating the set with an unknown vocal track embedded in an early synthetic Techno palette, URV sets a dramatic tone that stretches across the vast cosmos of the Techno genre.
Thomas URV will be back at Jæger in two weeks for yet another Ploink takeover in our basement,  with KSMISK, Chritian Tilt, and the man of the hour, Thomas URV  playing live sets while DJ Miss Mostly ties the whole thing together with a DJ set.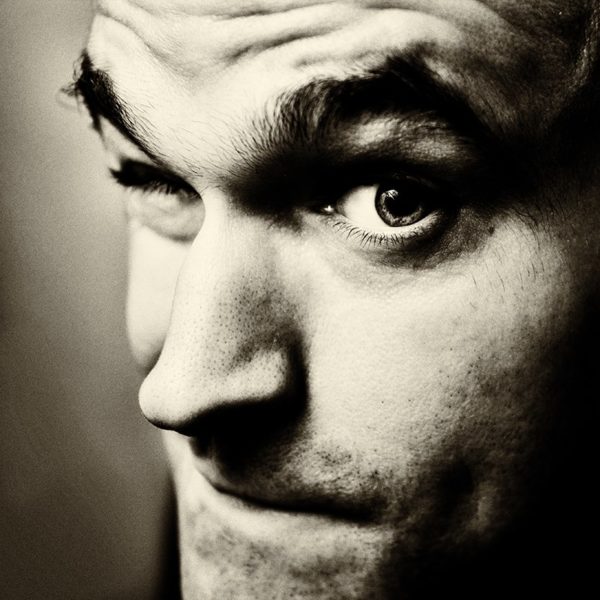 Takk for sist Thomas. It's been a while since you last played here and there's been a lot of new music and events coming from Ploink. What has been some of your highlights from the past year?
Very nice to be back! Well, during the last year we got to release some great stuff by +plattform, KSMISK, CementO and Joaquin Ruiz. +plattform actually won the Spellemanssprisen, the Norwegian Grammy, for that album, a well deserved but surprising pleasure, and of course a highlight itself.
Our new project is to establish a festival in Bergen, Ploink Festival, an all techno lineup in three rooms on April 30th with headliners Octave One, Tadoe and Stacey Pullen. It went great and we've already announced next year and released the early bird tickets.
Check www.ploink.no for more info…
And it was certainly both a highlight and a proud moment when earlier this year, B.Traits invited us to her program at BBC Radio 1 to talk about the label and play five tracks.

One of our highlights was the KSMISK album. Tell us what went into putting that together?
We've known the guys for many years so the communication around the releases has always been really open and easy. Ideas about the artwork, album concept etc have all come from both sides of the table, but the music, the breathtaking, incredible music, is all them of course.
We had already released a few tracks by KSMISK, first the Ginnungagap EP in 2015, and in 2016, the track Yme for the 96-16 anniversary compilation series.
We really wanted to release a full album and they started sending some ideas for tracks, we loved the sound, the ideas ended up in more tracks. Eventually we had way too much music from them that we really wanted to release, that all fit together. But we didn't want to do a triple vinyl, as the are harder to sell for the shops. The solution was to divide them to one EP, released last autumn, and the Album released this winter as a double vinyl, and all under the same concept.

Ploink celebrated twenty years last year. Where do you see the label and Techno in Norway moving in the future?
Lets get it right, we are 22 years in 2018!
O yeah, that's right it's 2018…
These are such great times for techno – its building and spreading with more and more young people discovering it daily. Wiser heads than me can probably predict the future better. I do love the current state of our little scene though, and it really feels like this is the beginning of a golden era.
Either way, Elisabeth and myself just love working with the releases, the festival, the release-parties, as well as djing ourselves, trying to push it further and gaining audiences around the world.
I hope the festival can establish itself over the next years, and in time, perhaps can serve as a tool to slowly keep building the scene, by introducing young talent with established acts etc.

Let's get on to the serious stuff, the Jæger mix. What was your intentions for this mix?
I wanted to go way more mellow, head for something cosy & smooth. And play a bit more of each track. So, not at all how I usually play for a crowd, which is faster, harder, much more fractured, with shorter bits of each track etc. I also think its musically quite varied, even though I'm not really eclectic in my usual sets. All vinyl though, some old records with noise. And it's far from perfect. I don't like perfect. There are too many perfect djs. Life would be lethally boring if always pitch perfect.
Considering a lot of people will be listening to this mix on a Wednesday afternoon, what do you hope translates from the dance floor to that situation?
All the Bergen kjærleik that I can muster.

Is there a track in there that sums up the mix for you?
I'm sure I could pick one if I forced myself too, but logically that would mean there should also be a track on the mix that was the least up-summing. Hence, I refuse to answer, Sir.
Your mix comes a couple of weeks before the Ploink showcase at Jæger. What should we expect on that night?
Expect music not suited for sofas or soft cuddling, insane live performances by KSMISK, Christian Tilt and myself, and a drøyalt dj set by Miss Mostly, tying the night together.