Olav Friisberg swaps one fader for another as he steps out from behind our mixing desk and into the DJ booth for another Jaeger mix appearance. Freeing himself from the greasy trappings of his DJ Hamburger moniker, he appears under his given name for a set that indulges his ambient inclinations. Moving from "ambient towards eclectic beats," it shows a different side to the big Norwegian's vast musical palette.
Shimmering in the reflections of the upper frequencies, Olav Friisberg's Jaeger mix, swirls and eddies around field recordings, guitars, improvised piano and extensive layers of pads and synthesisers. Tripping on the edges of psychedelia and occasionally diving into deep-end of House music, Olav sets a solitary mood in his mix, perfect for early Sunday morning.
Olav leaves no stone unturned and improvised electronic Jazz occupies the same space as shredding guitar rock, as he hopes over these musical touchstones in quick succession through transient mixes. It's an eclectic mix form Olav Friisberg, who supplants some of the "cheesy" immediacy of his Hamburger  alias for something with longer legs, stretching beyond the DJ booth.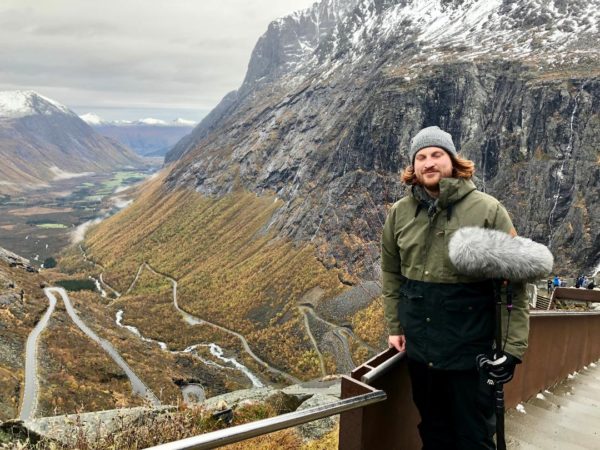 I wanna say welcome back, but you're not here as DJ Hamburger on this occasion, you're playing under you're given name. What's the difference between these two musical outlets?
Hey and thanks for inviting me back! DJ Hamburger is more greasy and cheesy.
Using your own name, does this suggest this side of your musical personality is something a hits a bit closer to home, something that has more relevance on your personal musical tastes?
I think the name thing is partly about getting out of all the fat from Dj Hamburger, it's a very dirty lifestyle. I mean all those greasy nights, and mornings, I was obsessed with burgers. These days I take it easy and not so greasy. My taste is changing from day to day, and now I'm into dumplings and ambient and doing field recordings with my childhood friend Fridtjof Wesseltoft, we have a project called tomrom.
So, give us an introduction to this mix.
Its an ambient set whichs starts moving towards eclectic beats
Did you feel like you had to adapt your set and establish this new moniker from what you experienced in the last Jæger mix?
No
What do you think is the trick to a mix like this that is recorded live in one situation for the purpose of experiencing it in another?
It's hard to stick to the original plan for the mix.
What were some of your musical highlights in this mix?
Filadelfia – Euroboys
Is there anything that you would have done differently?
There's always something, but I'm quite happy with this one.
I know that you dabble in making music too. Is there anything happening on that front that we should be aware of?
Yes and yes, later this year!
And what else should we know about Olav Friisberg coming out of this edition of the Jæger mix?
That I added some waves and a cappella on the last song:)