Making his debut on the Jaeger mix series, Kike Bc keeps it "groovy and elegant" on this week's edition of our in-house mix series. Playing in the deeper waters of House music, comes a languid mix from the Spanish DJ. Rhodes keys and syncopated beats instil a Sunday evening charm with funky bass lines bringing spiking levels of energy throughout the mix.
Originally from Spain Kike Bc dabbles in production, but is more at home behind a set of decks. Cutting his teeth originally in Ibiza, the island has imprinted something of its balearic charm on Kike's Jaeger mix. Swapping out beach settings for our late night courtyard, on this occasion Kike bc sets a perfect tone for an early evening and the start to our weekend.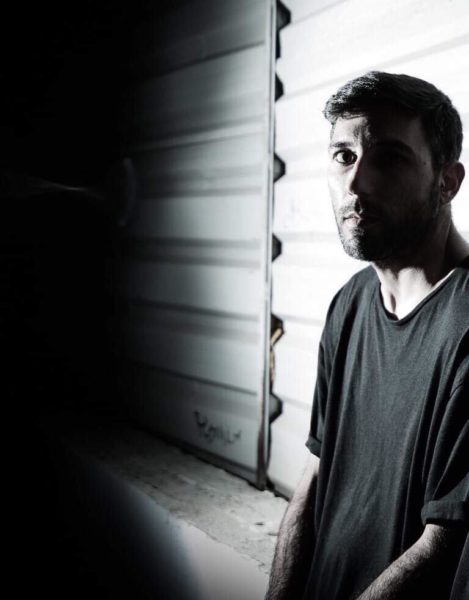 Give us an introduction to your Jæger mix.
Here in this mix I show a bit of the sounds I love to play; groovy and elegant house feelings.
What is your earliest memory of a piece of music?
Definitely Gloria Estefan "Dr beat! When I was a child my parents used to listen a lot to that!
What encouraged you towards a career in music?
Pure passion! I have always been interested in music! And I especially enjoy sharing it with other people.
What do you consider your role as a DJ should be?
To be honest, to find the combo between sharing my sound and pleasing the crowd! Also to adapt to the club and the hour I'm playing. It is hard, but I think as djs we have to kind of help listeners understand why we've chosen certain kinds of sounds and that there is a huge music experience out there to be explored.
What came first DJing or making music and how does one aspect affect the other?
Djing came first. Production is more on the side for me. I find myself more comfortable behind the decks than sitting in the studio.
Are there any favourite tracks in this mix? 
Tom Ellis tracks and lost Act edit. It brings this warm special and beauty side of music that really touches on feelings.
What do you hope your Æmix relays to the listener?
I just hope that they enjoy it, that it will make me happy.
What's next for you after this mix?
I have some next gigs confirmed. One on the 19th April and the next on the 4th May. I'm really looking forward for it!